News • 27.01.2021
Consumer packaged goods purchases grew 19% in 2020
Fueled by the pandemic, half of Americans tried new brands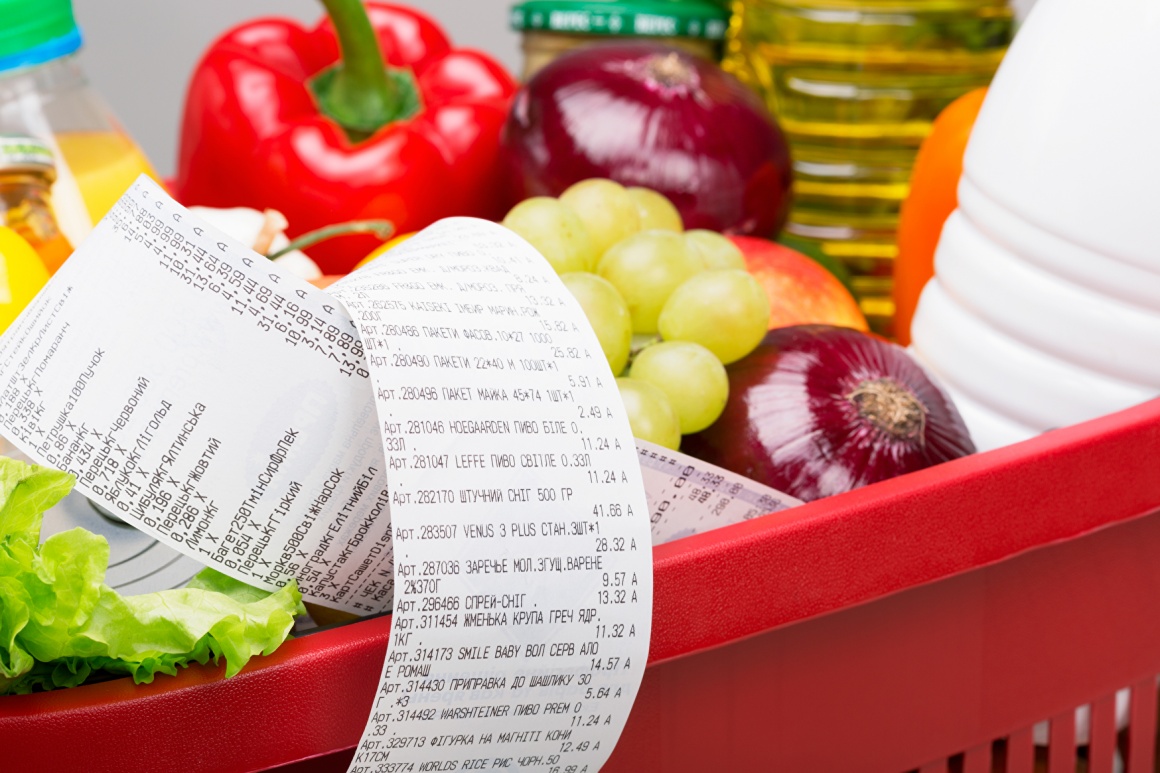 Source: PantherMedia/Nomadsoul1
As consumers hunkered down at home during most of last year, their spending on consumer packaged goods (CPG) grew an average of 19% in 2020 compared to 2019 according to the latest data from NCSolutions.
The COVID-19 pandemic caused a significant shift in CPG purchasing habits in 2020 – not just in how much consumers spent, but on what. According to a new NCS consumer survey of more than 2,000 adults, nearly half (47%) of Americans indicated they tried new brands and categories since the pandemic began.
Consumers are most open to trying a new snack food brand with 52% reporting they're most likely to explore their options in this category. After snacks foods, consumers are most willing to experiment with beverages and cleaning products: 44% and 43% of consumers were most likely to try new brands in these categories, respectively.
"Since the start of the pandemic, [we] have identified several trends emerging with respect to brand loyalty: consumers are purchasing their favorite brands in greater quantities and at higher frequencies than before the pandemic, but they're also more willing to experiment with competitive brands as they tire from pandemic living," said Linda Dupree, CEO, NCSolutions. "In response to these trends, many brands are refocusing their advertising efforts through the lens of brand loyalty. Some brands are doubling down on both their most loyal and newest buyers, focusing on these audiences to retain them, move them up the loyalty ladder and prevent them from straying to competitive brands."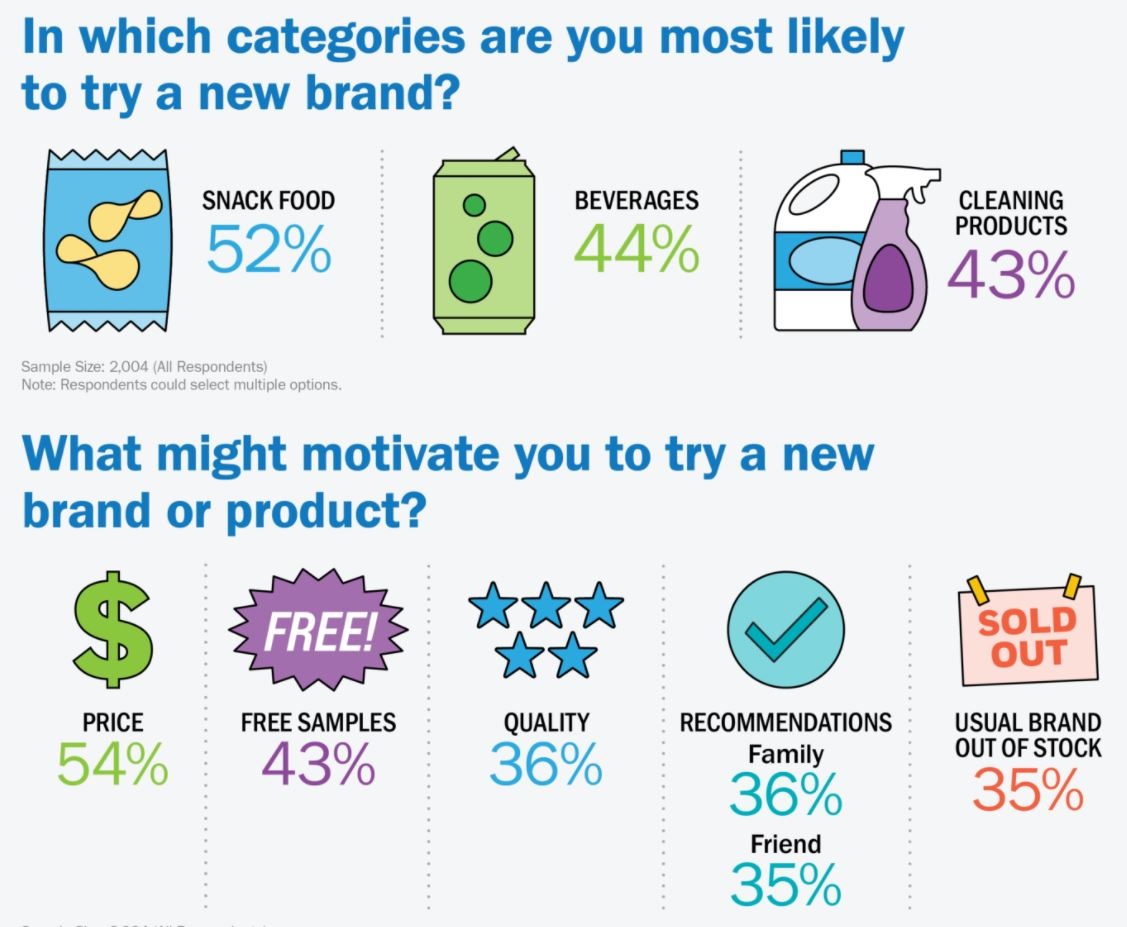 Source: NCSolutions
Price, free samples, quality and recommendations by family or friends are the top factors that motivate consumers to try a new brand: when asked about what might motivate them to try a new brand, 54% of consumers stated price, 43% free samples, 36% quality and 36% family recommendations as the primary motivators respectively.
Although consumers have partaken in unprecedented product trials this year, not all of the incremental spending is going toward trying new brands or new categories. Americans are purchasing their favorite brands in greater quantities and at higher frequencies than before the pandemic, with 31% of consumers claiming their grocery lists haven't changed, 22% claiming to buy the same brands they usually buy and 18% returning to old favorites once back on shelves – proving the importance of serving your loyal buyers.