Report • 14.01.2016
Customers are the most important resource in e-commerce
Integration of e-commerce and CRM systems for increased customer loyalty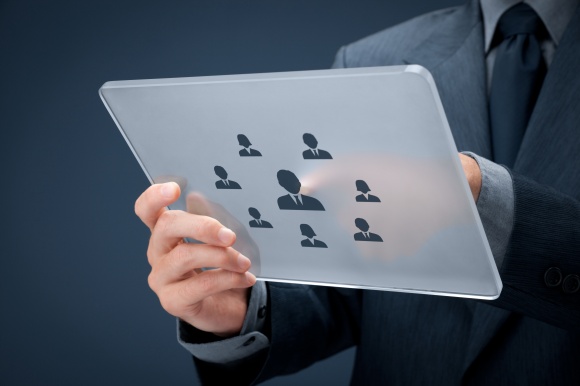 Source: PantherMedia / Jakub Jirsák
It is an arms race. Given the multitude of identical stores, services and products as well as the dangers of pure price communication, online retailers search for unique selling propositions, at first via mere technical aspects through design, performance, a high level of usability as well as SEO and SEA measures. There is nothing wrong with that but the competition never sleeps. Apart from a technical optimization, retailers therefore, need to explore other options to set their business apart from the competition. Against this backdrop, the only thing left is to take a closer look at the most important resource: the customers.
Turning a reference number into a person
Customers are not just anonymous reference numbers but rather individuals with whom companies have a relationship. Yet this relationship is generally not a direct but rather a digital one and needs to be maintained across a variety of communication channels[1]. Merchants likewise only receive information about the customer from indirect or scattered sources (online forms, e-mail and hotline contacts, comments and reviews, order history etc.). To get an accurate impression of their customers, e-commerce managers need to systematically, completely and transparently consolidate the data in a hub. This is the only way the customer is then also holistically perceived and more than just a process that's distributed over departments. However, you need a seamlessly integrated and powerful CRM system for this.
Customer relationship management
Effective, powerful and well-maintained CRM (customer relationship management) therefore links all customer information and customer interactions across channels to obtain a more accurate image of the customer. You can quickly access individual customers, identify preferred communication channels and customer needs. Based on this, the next step is improving the service quality, customer satisfaction and ultimately, also customer loyalty. Almost all of us have had an enervating experience with customer support – and many have subsequently ended up in customer complaint management – simply because Associate A doesn't properly forward a request and Associate B doesn't know about it. This problem can be avoided with CRM systems that always make the most recent customer information available to all involved associates.
CRM in e-commerce
E-commerce companies can already set themselves apart from their competition simply by improving the passive service and complaint management system. Yet CRM also supports proactive customer management. This pertains to classic measures like birthday cards and small courtesies, but also allows truly personal recommendations for example. Customers subsequently no longer just receive product recommendations based on shopping cart data analysis such as "customers who bought item X were also interested in item Y". In reference to previous service cases, retailers could then also offer an extended warranty at a reduced rate or the successor product at a preferential price for example. When this takes place via the customer's preferred channel, in a way that's adapted to him and at the right time, you have a real excitement factor.
Yet CRM systems are not just beneficial on an extremely granular one-to-one relationship level. Based on the customer information stored in the CRM system including the purchase history, the customer can also simply "just" be sensibly segmented (ABC model, socio-demographic scoring models, behavior). In doing so, companies achieve a significantly increased effect pertaining to their range of products and thus improve the benefit-cost ratio of their marketing efforts.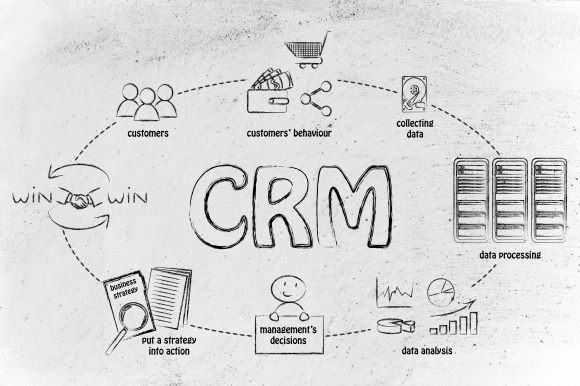 Source: PantherMedia / Faithie
CRM: integrated and analytical
On the one hand, this presumes that the required data on sales, shopping carts, communication channels etc. from the various database management systems is automatically fused. Aside from the e-commerce platform, this might also include the integration of an ERP system (transaction data, historical pricing data), call center software or financial systems. Added to this are social networking apps that already play a major role today but keep getting more important thanks to increasing channel convergence. That's why interfaces are a crucial issue for the successful sustainable use of a CRM system. On the other hand, the CRM system needs to possess powerful analytical capabilities to achieve sophisticated, multi-dimensional customer segmentation. Since you are quickly entering the realm of big data and data mining in this case which involves high costs, you should first define a clear e-commerce strategy with which the CRM requirements can be assessed. If the number and variability of customers are just as manageable as the portfolio and if the corporate strategy does not plan on further diversification, you subsequently don't require powerful analytical capabilities. When in doubt, you can also outsource the analysis.
Focusing on customers or costs?
Despite the increased customer focus, you should not lose sight of investment costs. An added benefit of CRM systems aside from increasing your customer lifetime value is the reduction of administrative costs. From lead generation to after sales services and reactivation, a CRM system offers a variety of options to assist with routine tasks, thereby reducing costs and increasing department performance, respectively, in the overall distribution process. An intelligent CRM system therefore also contributes to streamlining business processes.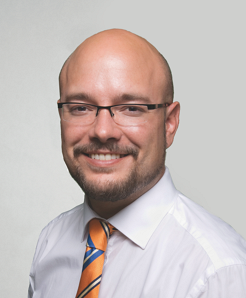 Source: netz98
Looking ahead: marketing automation
One of the current hyped topics of CRM and online marketing is marketing automation. The basic concept is simple. At the right time, offering all stakeholders exactly those contents they need to convert in some way. Possible scenarios: a regular customer of an office store automatically receives an unbeatable offer via mail shortly before his print cartridge is empty. An event participant is reminded of the approaching date and outstanding registration confirmation in custom-tailored intervals. Undecided users of a software test version are being encouraged to purchase with personalized information on their client account – based on their previous interactions with the software and web page of the provider.
Essentially a fascinating idea, especially if you only need to set up such types of reminder, nurture and scoring campaigns once in the system and everything virtually runs on its own afterwards. Campaigns are easy to structure and flexible in their implementation, success is quickly measured and can be adapted for other campaigns. The problem with this approach is European or rather German data protection. To be able to launch this kind of targeted approach, you need lots of data about the prospective buyer. Data that reveals aspects about the buyer's character, his/her needs and current position in the customer lifecycle and customer journey. This data can only be acquired with a sophisticated web tracking system and needs to be consolidated with personal data which is not allowed in Germany without legal permission. What remains are domestic software solutions. They are adapted to German data protection laws and you don't need to pay for needless and illegal features.
This is an excerpt from an article in "Future Topics of E-Commerce 2015" by the e-commerce agency netz98. The complete trend study can be downloaded at www.zukunftsthemen-im-ecommerce.de.