News • 22.02.2019
Digital Marketing Forum
Comprehensive, neutral, scientifically accompanied, critical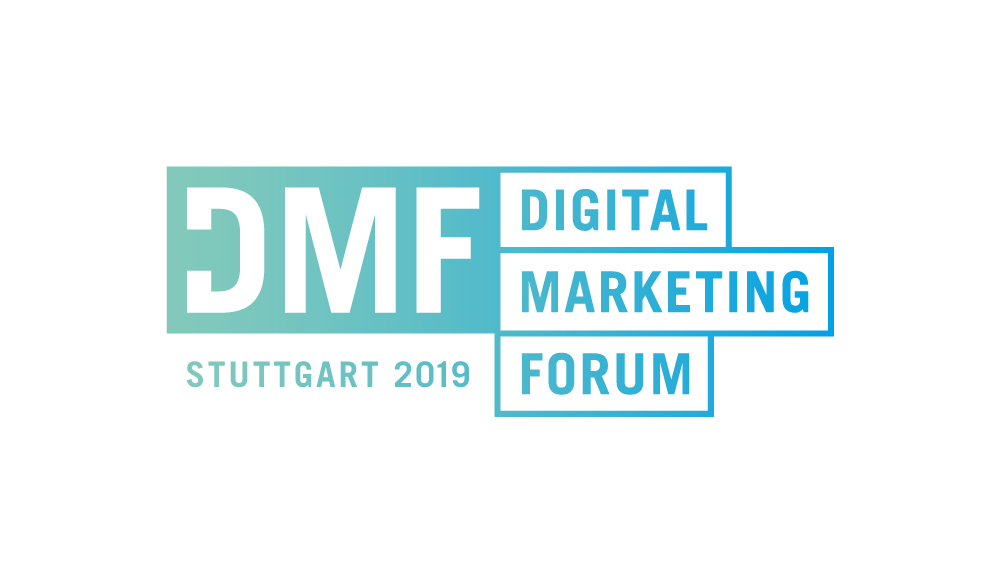 Source: DMF
At the Digital Marketing Forum (DMF) on 06. and 07.03.2019 at the Stuttgart Media University, 18 proven experts from science and practice will explain the current status of methods, techniques and tools in digital marketing.
With its program the DMF 2019 supplies medium-size enterprises with answers to questions like:
What can digital marketing systems do for me?
How can I simplify, expand and improve my marketing tasks with digital solutions?
What should I not be expected to do or where is renunciation perhaps even better?
Of course, the individual exchange should not be neglected. Pauses and question time in the slots offer visitors the opportunity to clarify their individual questions.
With its topics, DMF covers the full spectrum of digital marketing from the perspective of automation and machine learning (AI). It thus offers an overview of the applicability and practical instructions for digital marketing systems:
From: Change of business models, 360 degrees marketing, digital brand management
about: Data Driven Marketing, Business Intelligence, Data Analytics,
up to Groth Hacking, Search Engine Optimization, Content Marketing
and of course: Customer Experience and Influencer Marketing.
"The Digital Marketing Forum has set itself the task of demonstrating possibilities, giving practical instructions, creating transparency and all this with a critical eye on the chances of implementation. We achieve this by an optimal mixture of representatives from practice and university teaching", says Prof. Dr. Arno Hitzges under whose scientific direction the Digital Marketing Forum takes place.
The half-day management seminars on 6 March offer well-founded, practice-relevant and implementable content. They make it possible to develop and extend authority to the following emphasis:
360 Degree Marketing - From Experience Management to Social Listening
Data Driven Online Marketing
Business Intelligence in CRM and Data Analytics
Search engine optimization in B2B
On 7 March, a large number of experts will provide insights into their implementation practice with diverse and pragmatic application scenarios. Among others, speakers from KPMG, Adobe Systems, Star Corporation, fischerAppelt, T-Systems MMS, Vogel Communications Group, Schober Information Group, Induux, Keyword Hero and, of course, from the host of the HdM Stuttgart will be there. The user conference will be accompanied by an exhibition of the partners.
Details of the seminars and lectures as well as the program of DMF 2019 can be found at www.digital-marketing-forum.de