Company News • 20.10.2009
DISPLAY/PoS World to become a viscom core segment
Displays and PoS Systems have found a new trade fair home
Manufacturers and suppliers of displays and PoS systems who, in the past, were represented in the Marketing Services section at "display", the trade fair for PoS marketing, now have a new trade fair home. With DISPLAY/PoS World starting in 2010, they will have an exhibition segment of their own under the viscom roof. Many companies are showcasing PoS solutions at the International Trade Fair for Visual Communication even now.

"In order to do justice to the industry as a whole, we have chosen Reed Exhibitions as our partner because viscom presents all aspects that are relevant to PoS and reflects the industry in all its diversity. Even at this early stage, I am certain: the close cooperation between Reed Exhibitions and "display" will be a success and viscom will be the most important trade fair for the entire PoS industry", says Jürgen F. Bethge, Head of "display" publishers whose traditional SUPERSTAR was also presented in the Marketing Services section as the competitive event of the industry.

"For our exhibitors and visitors, the concentration of exhibitors from the Display/PoS sector in a segment of their own represents an additional asset and ideally complements our established core segments advertising technology, lighting technology, digital and individual printing, as well as finishing technology and digital signage", comments viscom director Petra Lassahn. Suppliers of displays, PoS equipment, merchandise presentation systems, shop systems, promotional items, display design, packaging, design and agency services will find the ideal platform for their business here. With the DISPLAY/PoS World starting next year, viscom will offer all the elements of a successful trade fair presence: concentration of exhibitors in an attractive special area, an extensive supporting programme as well as the traditional SUPERSTAR contest.

The latter has been the industry's most important competitive event since 1994. The prize will be awarded in the following five categories Long-term Displays, Short-term Displays, International Displays, Digital Signage Applications and Consumer Packaging. From each of the categories, an expert jury will choose one Gold, Silver and Bronze Superstar respectively. The best entries from Germany, Poland and Italy will also be awarded the Platinum SUPERSTAR.
Supplier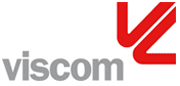 Völklinger Str. 4
40219 Düsseldorf
Germany