Product • 18.01.2008
People Scout
Evaluate the effectiveness of your marketing activities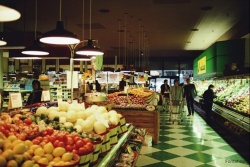 The software can be used to find out the reach of a specific marketing activity. Determine the cost per mille for potential advertising partners and maximise your own return on advertising. The People Focus software is implemented as a pure counting tool and achieves a maximum counting accuracy.

Determining the reach of a promotional activity or digital signage is decisive when it comes to evaluating the effectiveness of these measures. In addition to the mere number of persons passing by, the intensity of the contact reveals how attractive an event is. The People Scout software measures a person's duration of stay in front of a digital signage or a promotional activity and allows for assessing its effect. The evaluation period can be determined as required.

It is also possible to evaluate how many customers a displayed product attracts. Compare the number of persons that show an intense interest in the product with the number of products that are purchased. The relation of the number of consumers to the number of total persons interested shows how attractive a product is.

The People Scout visualises the ways your customers take. How frequently do they pass and how long do they stay at a particular shelve, which alleys do they ignore, and how can you optimise the way customers are guided within the store? The customer profile the software generates on the basis of tracking studies allows you to increase the productivity of particular shopping areas. Measure the reach of a second location where a commodity is placed. Find out which locations are the hot spots in your store to place high-margin products accordingly.
Supplier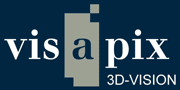 Babelsberger Straße 12
14473 Potsdam
Germany