Company News • 14.09.2015
Shopkick blows past 15 million users, doubles in one year
On track to drive $800 million in sales for retail and brand partners in 2015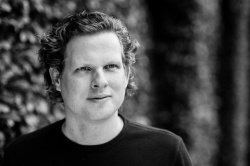 Source: shopkick
Shopkick, the shopping companion app that makes in-store shopping more rewarding, personal and enjoyable, has blown past 15 million users worldwide, doubling its user base in one year.
Shopkick's passionate users also spent almost two hours per month in the shopkick app during July 2015 according to Nielsen data. This made shopkick number one in engagement among top-tier shopping apps*, far exceeding time spent on Amazon and other large retailers' apps, which together averaged a half-hour of engagement per user that month.
"If you stacked all of the gift cards that users have received from shopkick, the pile would be 18 Empire State Buildings, or over four miles, high. That's 15 billion Kicks, or $60 million, that we've rewarded to shopkick users just for shopping how they want to shop," said Cyriac Roeding, co-founder and CEO of shopkick. "From saving time, money and earning rewards, to discovering the things you are looking for or otherwise would have missed without shopkick, we are reinventing the shopping experience by transforming a store, into your personalized store."
Along with overwhelming consumer satisfaction and retention, shopkick now has more than 300 large brand partners including Procter & Gamble, Unilever, Kraft and Pepsi, as well as 25 retail partners, including Macy's, Best Buy, American Eagle, Sports Authority and JCPenney.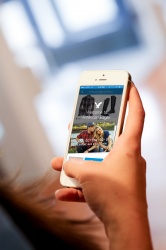 Source: shopkick
By dramatically improving the shopping experience for consumers, shopkick's retail and brand partners have seen directly measurable increases in engagement and sales. Customers who start using shopkick make 26% more purchases at shopkick partner stores, compared to exactly matched customer control groups that did not use shopkick.
In total, shopkick generated a cumulative $1 billion in assisted revenue for its retail and brand partners from 2010 to 2014. In 2015 alone, shopkick expects to drive an additional $800 million to $1 billion in sales. To date, 52% of all sales driven by shopkick have been proven to be purely incremental. Of those, 74% came from new customers that shopkick introduced to its partners, while 26% came from increased loyalty of stores' existing customers.
As a pioneer of beacon technology, shopkick has more than 20,000 shopBeacons installed at more than 14,000 large stores, allowing users to be rewarded for the simple act of visiting a store. These Apple iBeaconTM-compatible devices emit a patented, encrypted signal, using a combination of Bluetooth Low Energy (BLE) and ultrasound technology, which shopkick users and retailers' own apps can pick up. Shopkick has driven over 90 million store visits and 140 million direct product engagements from users scanning its products from among the aisles at stores.
Source: shopkick