Company News • 28.04.2016
The way groceries are delivered is evolving
Raley's launches new digital customer experience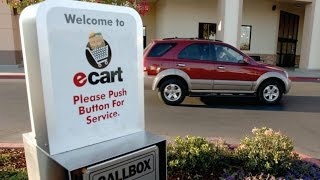 Source: Raley's
Raley's Family of Fine Stores has partnered with Unata, the award-winning leader in 1-to-1 Omni-Commerce solutions, to launch an improved web and mobile eCommerce platform, E-Cart.
The new system will replace Raley's current online order and curbside pickup solutions across all existing eCommerce-enabled locations.
The new eCommerce platform is part of Raley's commitment to making customers' lives easier by delivering a personalized shopping experience. Raley's E-Cart allows shoppers, in select locations, to order groceries online and pick up at a local Raley's, Bel Air Market or Nob Hill Foods.
With the new partnership, Raley's is launching both a new eCommerce website and an improved mobile application. The new tools include an enhanced user interface that allows customers to move seamlessly between a mobile device and a desktop computer.
"The way Raley's delivers groceries is evolving. Our new revamp of E-Cart will better serve our customers by providing a personalized online shopping experience," said Kevin Curry, Senior Vice President Sales & Merchandising at Raley's. "Unata has been invaluable in helping Raley's build this brand new online experience that will elevate our customer service".
"Through a solid partnership and collaboration with the Raley's team, we have been able to build a brand new, state-of-the-art eCommerce mobile application that delivers a 1-to-1 personalized experience for both Raley's and their customers — the first of its kind for Unata." said Brandon Carlos, Senior Director of Client Services. "We're excited to be going to market in partnership with Raley's as they have a history of leading the charge in the eCommerce space. With Unata's personalization engine at the core of this product, I believe we're introducing something that Raley's customers are really going to enjoy."