Company News • 14.02.2023
World market leader through takeover
Captana finalizes an agreement for the acquisition of Belive.ai
The SES-imagotag subsidiary, specialized in artificial intelligence, has entered into an agreement to acquire a majority stake in the company Belive.ai.
Supplier

Bundesstraße 16
77955 Ettenheim
Germany
55 place Nelson Mandela
90000 Nanterre
France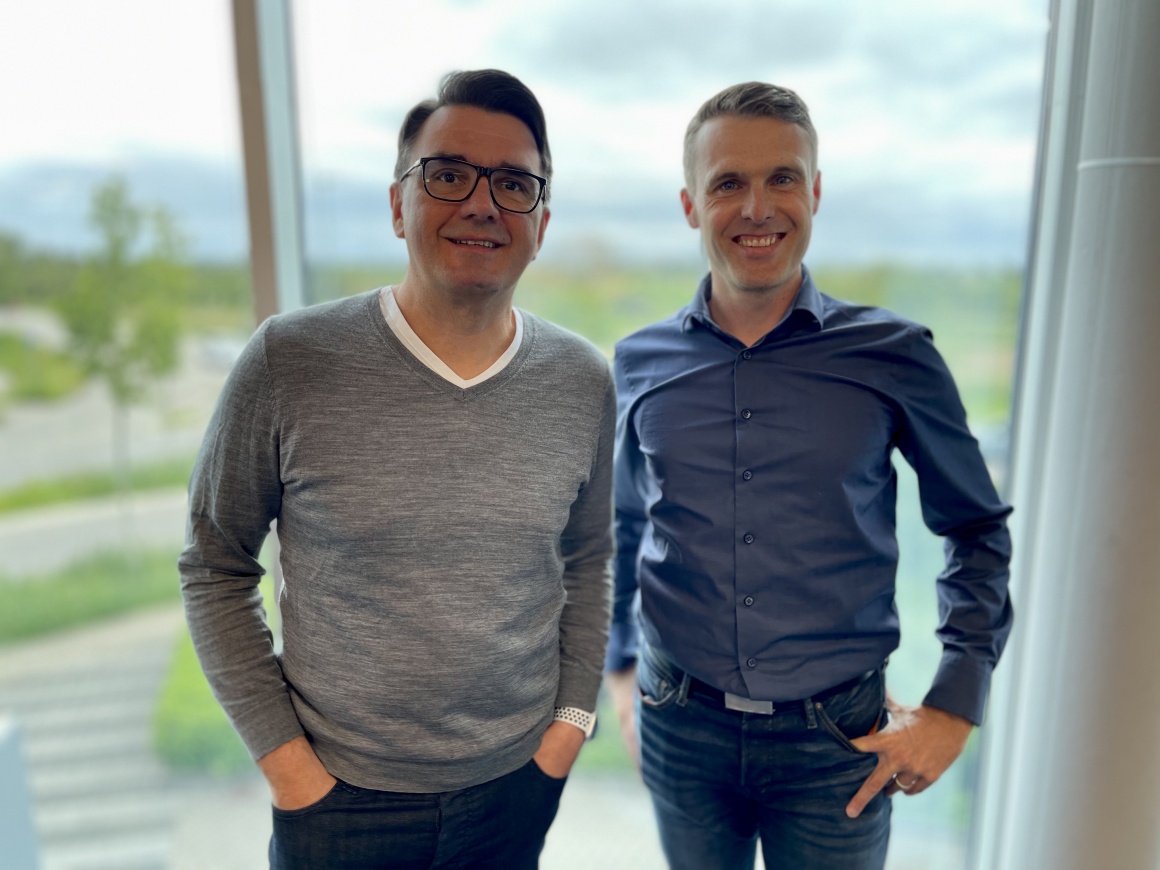 Source: Julia Rausch
Captana GmbH, a wholly-owned subsidiary of SES-imagotag (Euronext: SESL, FR0010282822), today announced that it has finalized an agreement for the acquisition of a majority equity stake in the company Belive.ai, a French start-up specializing in artificial intelligence and computer vision for physical retail.
Founded in 2019 by Aurélien Escartin and David Borakovic, who lead the company, Belive.ai has developed an artificial intelligence and computer vision platform, enabling retailers to manage their store fleets in real time and in particular: on-shelf availability, checkout lines, compliance with planograms, etc. The solutions provided by Belive.ai simplify daily tasks for in-store associates thanks to a technology that is competitive and adaptable to all types of stores and shelves; data are available in real time to stores, warehouses, and to retail company corporate headquarters.
Through this acquisition, Captana seeks to build out its technological offer in order to provide a broader choice of solutions and better coverage for the full range of retailers' needs, both in terms of use cases and in terms of pre-existing digital infrastructure. The synergies that exist between the solutions offered by Captana and Belive.ai will also enable the choice between the best of the two technologies and accelerate innovation to drive store digitalization.
Together, Captana and Belive.ai become the global leader of this high-growth market, present in Europe, North America and Asia, with several dozen clients in pilot-phase or in deployment.
The finalization of this transaction is subject to its meeting the customary required conditions and procedures.
Aurélien Escartin, CEO and co-founder of Belive.ai commented: "David and I have great ambitions for the store of tomorrow. When the opportunity arose to join Captana's team, we seized it with pleasure for our employees and with enthusiasm for our clients. As we discussed the possibility of joining forces with Michael and Thomas (co-founders of Captana), we increasingly realized the obvious: with a common vision, the synergies to be seized will amplify the current – or future -- digital transformation, and will increase the operational performance of our staff with an unmatched level of execution for our clients. As Belive.ai joins Captana, it is the retail sector that is taken to the next level."
Michael Unmüssig, CEO of Captana GmbH concluded: "We are delighted to welcome Belive.ai's staff members and the company's founders, Aurélien and David, to Captana. Artificial intelligence and store shelf computer vision in real-time constitute a very promising technological base for improving the operating efficiency of retail and reduce in-store waste. As we develop across many markets, initial feedback from our customers indicates that significant improvements are being made in terms of onshelf availability, sales, client satisfaction, employee efficiency, and the quality of data on in-store inventory in the information systems. With Belive.ai, we wish to accelerate the development of our artificial intelligence platform and computer vision for retail in order to drive our growth and offer the best technology to our clients."