Company News • 27.04.2010
METTLER TOLEDO unveils its classic bC retail scales in Black Line design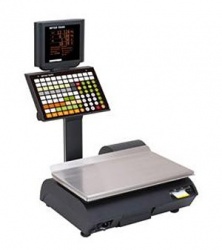 The curtain is about to be raised on the bC range of scales in Black Line design: METTLER TOLEDO will reveal its bC tactile retail scales in timeless and elegant black at IFFA 2010 (8 – 13 May, Messe Frankfurt – Hall 6, Stand B80).
Whether used in supermarkets or specialist outlets, retail scales from the METTLER TOLEDO bC range are highly regarded, both at home and abroad, as the most popular scales for meat and deli counters. At IFFA 2010, this year's leading international trade event for the meat sec-tor, METTLER TOLEDO is displaying the top-selling bC-U2 retail counter scales from its bC range in Black Line design for the very first time.
"In the psychology of colour, black represents independ-ence, importance, individuality and credibility", explains Julia Obstfelder, Head of Marketing Retail Central Europe. "In this sense, black is in line with the current trend in modern retailing – a trend that relies heavily on differentiation and the emphasis of specific details." Black sets itself apart – it is a cut above the rest. Thanks to the Black Line design, butchers and supermarkets can benefit from the psychological effects of colour to
improve the emotive appeal of their sales area. Julia Obstfelder: "The stylish colour black in the Black Line design sets the tone for our tactile retail scales moving forward. We launched the Black Edition of our PC-based UC3-Line touchscreen scales back in 2008, so we now offer models from both of our groups of scales with black casings."
The bC Black Line also features updated customer and employee displays on the scales, while retaining the high levels of contrast and sharpness of the earlier models to ensure good legibility under a wide variety of lighting conditions. The two-line item display leaves sufficient room for the item to be listed in full, eliminating the need for potentially confusing abbreviations. Furthermore, the displays are ideal for use by specialist butchers at the counter to draw extra attention to the latest special offers, using ticker texts or scrolling promotional captions con-sisting of several lines – which can also be useful at times when employees have stepped away from the counter. The high-resolution employee display fully utilises the capabilities of an interactive menu so that it is straight-forward enough for any member of the team – even new employees or temporary staff – to grasp quickly, without requiring extensive training.
The bC Black Line will be available from August 2010.

Supplier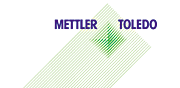 Ockerweg 3
35396 Gießen
Germany