Product • 30.09.2009
NEW from Visplay: Mono R 4 display fitting system
Mono gives structure to wall panels using points. Mono holders blend in with the architecture and can be used at any height. The selective use of Mono creates a uniform, neat merchandise display, which facilitates merchandising. The merchandise support is simply inserted into the holder and secured with a catch. The Mono range offers seven square, rectangular and round versions with matching merchandise supports for a whole range of requirements. There are holders for lightweight and heavy merchandise, for plasterboard and wooden panels, for integration in a panel and for fixation to the panel front.

The latest addition to the Mono family of single point support systems is the version Mono R 4. The rectangular plastic holder (h 4 mm / w 30 mm) in silver and white was designed for the numerous small, light-weight items, which are mainly displayed on shelves. The product range includes various individual shelves, front arms, hook rails, sign holders and universal brackets for individual shelves, in a range of different materials. The special non-rotating feature of the holder and adapter guarantees precise positioning of merchandise supports with a snug-fit.
Mono R4 is a particularly economic system which offers an interesting, high-quality display and is ideal for the merchandising of shoes as well as of accessories, mobile phones, perfumes and beauty products and sports items.

Visplay – modular systems for commercial interiors.
Supplier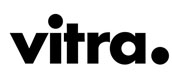 Charles-Eames-Str. 6
79576 Weil am Rhein
Germany