Company News • 21.02.2018
The dot on the apple
Bizerba's LDI 20 applies labels to fruit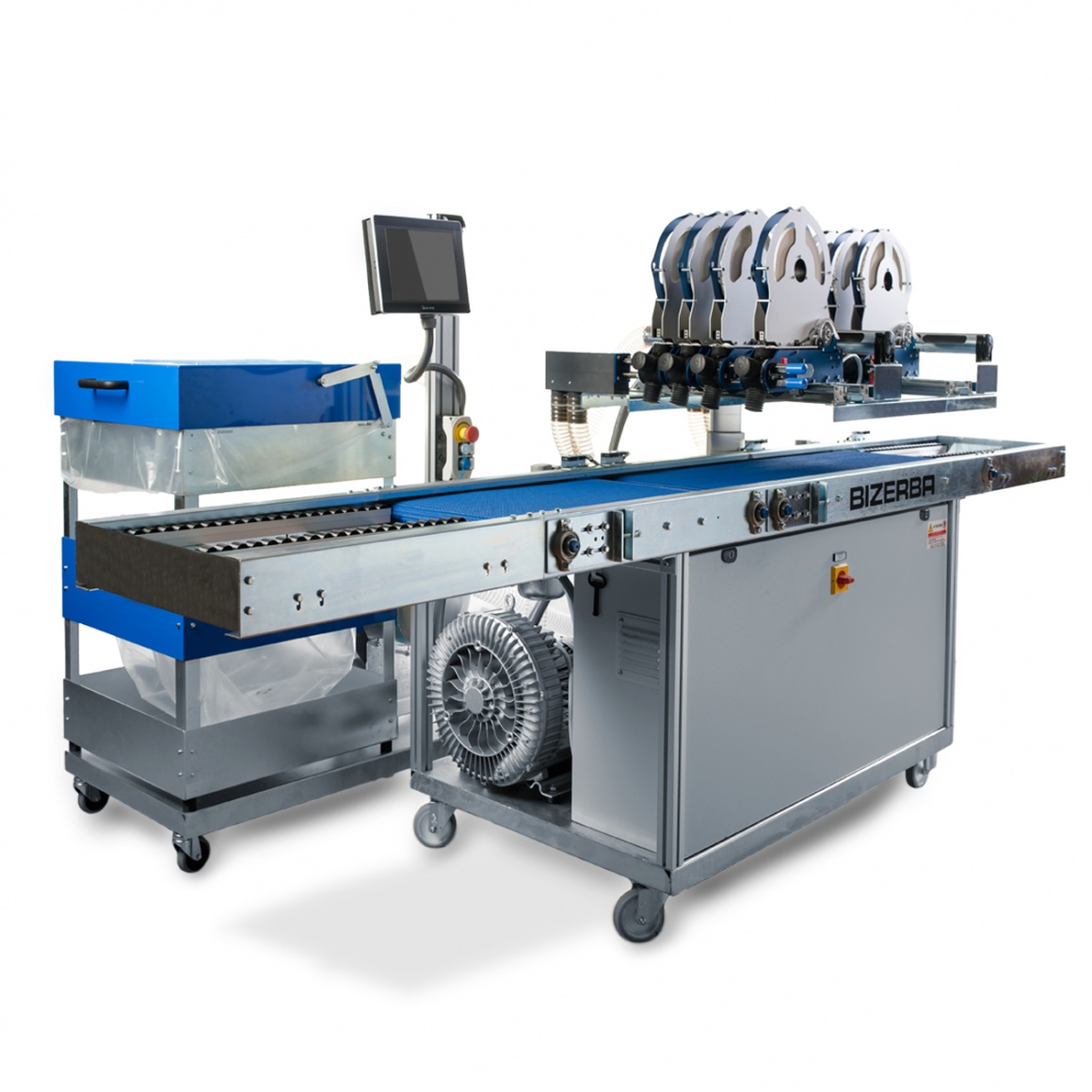 Source: Bizerba
Bizerba introduces the modular LDI 20 labeling system for automatic labeling of fruit and vegetables. Maximum flexibility is achieved by up to 14 label dispensers that can be controlled individually to apply different label formats. The system can be controlled via a 9.7" touch screen and provides the capability to straightforwardly transfer data to high-level systems.
Brand positioning is equally important for fruit and vegetable producers and manufacturers of packaged products. This is not an easy task because products including apples, kiwi fruits or bananas are often sold as loose items without any packaging and thus without any means to place a logo or additional information. Many fruit and vegetable producers therefore apply small stickers directly to the food items. This process is automated by Bizerba's LDI 20. After detecting the product with an optical sensor, the label dispenser is positioned correctly to apply the label to the fruit.
The label dispenser can process up to 15 different label formats and sizes. It even supports labels with undulated carrier paper. Setup times and servicing costs are reduced because no cartridge change is required. Furthermore, the LDI 20 stores all product data and puts them into favorites lists. A step-by-step control scheme supports labeling operation for food with different spacings and formats. To keep the carrier paper from taking up too much space after applying the labels, it is chopped by a downstream shredder.
With its interfaces for transferring data to high-level systems, the labeling system is easy to integrate into existing production lines. Operation is facilitated by the device's large 9.7" touch screen that reduces operator errors. Made of aluminum, the device is easy to clean and maintain, and the label dispensers can be replaced quickly. Fruit and vegetable producers can optionally retrofit feed conveyors and diverter conveyors. In addition, LDI 20 can be upgraded with a vision system to automatically detect the position of the products and a light barrier for the diverter conveyor.
Supplier

Wilhelm-Kraut-Straße 65
72336 Balingen
Germany