Report • 21.01.2016
Addressing each customer individually
Benefits and risks of big data in retail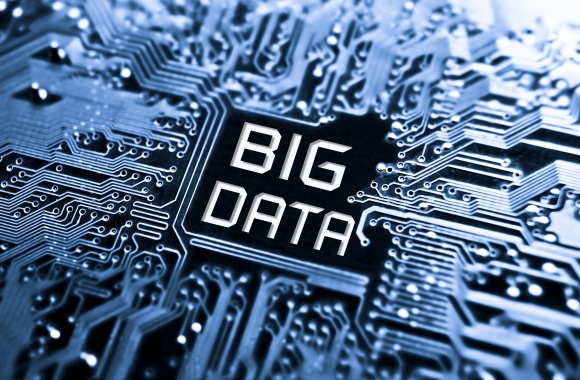 Source: panthermedia.net / weerapat kiatdumrong
It wasn't that long ago when a simple excel worksheet was enough to manage most of the accrued data in retail. Today, this is no longer the case. Customer loyalty programs, mobile apps, and online ordering data are just some of the data sources retailers can use today to gain new insights into nearly every aspect of their business. "Big data" is the big buzzword here.

Simply put, big data is nothing other than the collection, processing and evaluation of huge amounts of data. Many retailers already successfully use these methods to manage the flow of goods with RFID chips for example or to integrate cashless payment systems into their stores.

According to the Lünendonk GmbH, next to the banking sector, retail is one of the industry sectors that use business intelligence solutions for data management and analysis most often, since large amounts of data about customers and products are generated in retail every day. With such large amounts of data being consolidated and analyzed, almost any business process can be optimized – from range of products to price all the way to the customer approach.

All data sources should be utilized

However, this is not just about a company's own data from loyalty programs for instance – customers also discuss products, brands and retailers in social networks. The customer also leaves a "data trail" on the Internet with searches, product and price comparisons, purchases and comments, which is worth analyzing. When all available data is used correctly, retail is able to find out what products should be offered to which customers when and through which channel.

Never before did customers have as many options as they have today – for almost any desired product, customers have a choice between products by a number of online and brick-and-mortar retailers to purchase the specific product. This is why it is essential for the individual retailer to understand customer needs and respond quickly to changes. When used correctly, big data provides retailers with clear advantages in terms of the speed and accuracy with which the retailer is able to respond to customer wishes.

Big data helps in implementing multichannel concepts

The analysis of sales data, complaints and returns, but also public customer reviews on the Internet and comments in social networks help to assess customers and their desires. Ecommerce in particular can also let retailers tap into cross-selling potential – such as Amazon's recommendation feature for example. Yet brick-and-mortar retail can also optimize its range of products and product positioning in the store by using a comprehensive data analysis for instance. Technologies such as in-store video analysis or Smartphone tracking via Wi-Fi deliver retailers accurate insights into important factors such as customer frequency in front and inside the store, customer movement patterns and length of stay to look at specific products. Just like in online retail, brick-and-mortar retailers can subsequently measure conversion rates for instance.

These are clear advantages, especially for smaller retailers, agrees Alexander Reschke, CMO of Webdata Solutions. "We have noticed for some time now that brick-and-mortar and multichannel retailers are also increasingly interested in utilizing big data. Many small brick-and-mortar retailers now realize that they cannot do without an online strategy if they want to continue to be successful on the market. Intelligent data analysis helps them to close these gaps and successfully position themselves online", says Reschke in an interview with iXtenso.com.

Customer benefit is essential for acceptance

This way, retail receives a multitude of useable data on buying behavior, special interests or the individual customer's preferred channels. "Generally, however, we only collect data whose benefit the customer is able to understand. You should never collect data you would need to keep secret from the customer," emphasizes Axel Jahn, Managing Director of Netpioneer, in our current interview.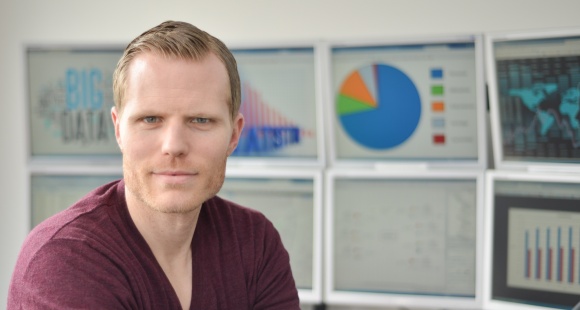 Source: Quadress GmbH
In Germany, in particular, customers are very sensitive when it comes to protecting their personal data. However, if retailers are able to make them understand the advantages in the form of custom sales and quick services processes, most customers gladly provide their data. What's crucial for acceptance is open and honest communication on what exactly happens with the data and how it is being used.
If you want to utilize big data in Germany, you must not ignore data privacy, believes Daniel Simon from the Quadress agency, a specialist in evaluating and analyzing huge amounts of data: "The heated debate Facebook triggered with the current change of its terms and conditions shows how sensitive and uncertain many German consumers are when it comes to this subject. Big data is mentioned in the same breath as 'surveillance society', 'NSA scandal' and 'Big Brother'."

This is one fear retailers need to dispel, because the advantages for them are obvious. "Big data is neither good nor bad. Initially, it is neutral data that – if analyzed correctly - illustrates processes, makes decisions easier and primarily increases efficiency in marketing and communication," Simon points out.

Individualization makes a big difference in the customer approach

The applications of big data are also multifaceted. Data analysis doesn't just optimize internal workflows and processes. At the same time, big data enables a much stronger individualization in the customer approach. Marketing, sales and products can be tailored to targeted customer segments or even individual customers. And once customers believe that the retailer truly knows and understands their needs, they will come back again to buy – whether it's online or offline.