Product • 12.02.2016
Ergonomic Solutions presents ClickSafe security locking cables
A security lock for payment terminals, mobile devices and POS hardware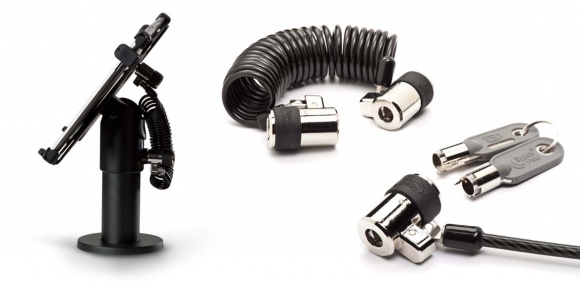 Source: Ergonomic Solutions GmbH
ClickSafe security tethers are available in both curly and straight cable formats. Both comply with all PCI physical security requirements and have been specifically engineered to protect your payment terminals and hardware from tampering and theft.
ClickSafe offers two main security tethering options, a double lock curly cable and a single lock straight cable, offering different locking options for a range of hardware and installation applications.
The ClickSafe dual lock is designed specifically for our SpacePole mounting solutions. To install the solution you simply click the two locks onto the SpacePole anchor and the hardware anchor. A high carbon 7×19 curly steel cable, designed to combat cutting attacks, connects the two lockheads featuring patented Kensington design. The lockheads pivot through 180° and allow for 360° rotation around the cable providing exceptional flexibility.
The single lock straight cable option is designed to secure a payment terminal to a counter or wall using the anchor point. The carbon tempered 7×7 steel straight cable is simply looped through the anchor point and clicked onto the hardware anchor on the payment terminal. The ClickSafe die cast metal housing resists attacks and protects the advanced locking mechanism.
Supplier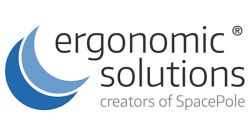 Amelandstraße 6
45665 Recklinghausen
Germany