Company News • 16.07.2015
Inmar acquires Scanner Applications
Delivering the industry's first single-source solution for consumer and trade promotions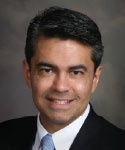 Source: Inmar
Promotion industry veterans Inmar and Cincinnati-based Scanner Applications today announced Inmar's acquisition of Scanner Applications.
Joining Scanner Applications and Inmar creates an unmatched suite of consumer and trade promotion solutions for Retailers and Consumer Packaged Goods manufacturers and their brands as both work to meet rapidly evolving shopper expectations.
Scanner Applications adds turnkey solutions for trade promotion management and tracking services to Inmar's offerings, which include digital and paper coupon and rebate processing and settlement, digital coupon distribution, promotion analytics, and shopper behavior research.
The Scanner Applications Suite is another pillar in Inmar's Promotion Network that will extend solutions for manufacturers and retailers, whether they use digital or paper coupons, rebates, trade promotions or temporary price discounts. These capabilities are crucial as shoppers increasingly demand flexibility and personalization from the brands and retailers they frequent.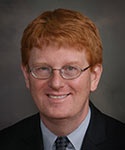 Source: Inmar
"In the trade promotions space, Scanner Applications is without a doubt the leader in validated trade promotions," says David Mounts, Inmar Chairman and CEO. "Never before has one company been able to manage all promotion-related activities on a single platform and provide analytics and reporting relative to their performance." John Ross, President, Inmar Analytics, adding that, "Retailers using Inmar analytics to optimize trade promotion effectiveness know that results drive more trade funds. We are very pleased to have Scanner Applications' very talented and creative team on board at Inmar and to expand the solutions we can now deliver to all clients."
"After 25 years of successfully growing our pay-for-performance business model, we are excited to join Inmar and their comprehensive promotional services offering," says John Gibson, Scanner Applications President and CEO. "Our clients will benefit from our having access to Inmar's technology resources and expertise and (we) look forward to rapidly deploying enhancements and growing the services we offer to our clients."
As part of Inmar, the Scanner Apps team will continue to operate from its Cincinnati location, enabling Inmar to extend its presence in that area of the U.S. Headquartered in Winston-Salem, NC, Inmar operates from more than 30 locations in the U.S., Canada and Mexico.
Source: Inmar