Personell Announcements • 01.09.2016
Label management software: Trace One announces new leadership
Trace One announced the appointment of Christophe Vanackère as CEO and Michael Cohen as Chief Technology Officer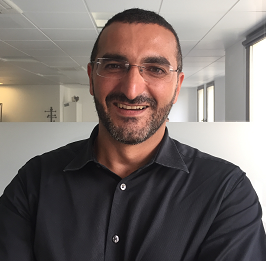 Source: Trace One
Trace One, the global leader in private label management software, today announced the appointment of Christophe Vanackère as CEO and Michael Cohen as Chief Technology Officer (CTO).
The new leadership follows the acquisition of Trace One by HgCapital earlier this year, which provided the company with significant support to continue its ambitious international growth strategy and expand its product portfolio.
"I am delighted to join Trace One at such an exciting time," Christophe Vanackère said. "Trace One is perfectly placed to address new opportunities in both its core and vertical markets. Recent deals with Intermarché and Delhaize clearly demonstrate the confidence retailers have in Trace One, and I believe we are poised for rapid growth internationally."
In May, the French supermarket chain Intermarché announced the roll-out of the Trace One platform across Portugal and Poland following successful deployment in France. In June, Trace One signed a 4-year contract with Delhaize complementing the solution deployed in 2011.
"Trace One's scalable, collaborative, robust and regulatory compliant platform is helping retailers around the world manage the development of their private label products with much greater efficiency," Michael Cohen said. "As CTO, I am determined to keep driving the technology forward – providing Trace One customers with a service that allows them to be even more efficient and innovative."
Christophe Vanackère started his career at Lectra, a world leader in product lifecycle management solutions, where he quickly became Managing Director for Europe, Middle East and South America. He was a key driver behind the international growth of Sage, a provider of business management software, first as Chief Operating Officer, then as the Managing Director for Europe. Most recently, Christophe held the position of Managing Director for France at the enterprise applications company Unit 4.
Michael Cohen started his career in the Billing and Supply Chain Team at Debitel AG, one of the largest mobile phone providers in Europe. In 2002, he joined Egencia, the corporate travel brand of the Expedia group. As Director of Technology, Michael drove international growth by managing and developing back office and checkout platforms.