Company News • 27.03.2012
NCR brings Total Branch Services to Europe
Financial institutions can simplify their operations and reduce cost through a single service provider for all branch technology support
NCR Corporation (NYSE: NCR) today introduced a new services offer for European financial institutions that consolidates support for all branch technology under one provider. Through NCR Total Branch services, financial institutions can turn to NCR as a single contact for the maintenance and repair of all multi-vendor technology found within a branch, including ATMs, personal computers, kiosks, voice and data networks, wireless and fixed networks, and printers. By relying on NCR for all technology services instead of multiple providers, financial institutions can reduce costs and simplify operations.
On-site NCR technicians and local-language help desk agents can support thousands of devices from hundreds of technology manufacturers, as well as branch networks in a single country or across the region. NCR's Total Branch Services offers the broadest set of solution coverage in the industry, and financial institutions consolidating their service providers typically see savings of 10-15 percent.
The trend for European businesses to consider alternative support partners is highlighted in a December 2011 Gartner report, "Competitive Landscape: Integrated Infrastructure Support Providers, Western Europe" by Rob Addy. The report states, "Gartner user surveys show that the use of alternative providers for hardware support and maintenance continues to gain widespread acceptance and is now being actively considered by many organizations that previously preferred to have support provided by the OEMs." The report also states, "End-user organizations are actively pushing for consolidated support contracts to realize cost savings, reduce contract management overhead and simplify operational processes by having a single source of maintenance."
"Financial institutions are under significant pressure to deliver exceptional customer experience while maintaining operational efficiency," said Chris Askew, senior vice president, NCR Services. "NCR Total Branch services provide banks with a proven single, strategic partner to manage their branch infrastructure while keeping their business up and running so that branch staff can focus on customers."
NCR provides managed services for more than 65,000 ATMs worldwide, and is one of the top 10 global outsourcing services providers, according to the International Association of Outsourcing Professionals (IAOP).
NCR provides value added services to 19 of the world's top 20 banks, 17 of the top 20 retailers, seven of the top 10 telecom firms and four of the top five airlines.
Supplier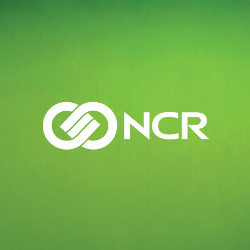 Steinerne Furt 67
86176 Augsburg
Germany