Company News • 30.09.2010
NCR named global market leader in self-checkout by two leading industry analyst firms
VDC Research and RBR Research again rank NCR as world's largest self-checkout supplier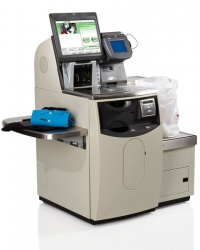 NCR Corporation (NYSE: NCR) today announced that it has been ranked as the global market leader in self-checkout, according to VDC Research Group and Retail Banking Research (RBR).

According to the September 2010 VDC Research Group report, "Retail & Transaction Automation Equipment: 2010 Business Planning Service, Track 1, Volume 5, Self Check-out Solutions," NCR is again the world's largest self-checkout supplier with revenues estimated at nearly three times that of its closest competitor. NCR held a leading market share in all regions. NCR has held this market leader position since VDC Research Group added self-checkout to its Retail Automation Practice in 2002.

VDC Research Group's Executive Vice President Christopher Rezendes has followed self-checkout technologies since its inception. He states, "NCR Corporation is among a short list of forward-thinking retail automation vendors that have demonstrated the ability to envision and address the oft-competing requirements of retailers and their customers, for security and flexibility in their retail solutions."

RBR Research corroborates these findings in its June 2010 report, "Global EPOS and Self-Checkout 2010." According to the report, NCR is the world's largest self-checkout supplier in terms of installed base with a market share almost three and a half times higher than its closest competitor. More than two-thirds of all self-checkout terminals in the UK are NCR devices and NCR accounts for more than half of all self-checkout installations in EMEA. NCR has held the global market leader position since RBR Research began following self-checkout in 2009.

More than 150 retailers from 12 different retail segments and over 21 countries use NCR SelfServ™ Checkout, including some of the world's largest brands: AEON, Fresh & Easy Neighborhood Market, Quick Chek, Sainsbury's, Tesco and Woolworths.
"NCR's self-service technology is used by millions of shoppers every day around the world to make their checkout experience faster, easier and more efficient," said Mike Webster, vice president and general manager for NCR's retail line of business. "Our understanding of consumer behavior, strong partnerships with the world's leading retailers and continuous focus on self-service innovation has fostered our enduring market leadership."
In 2010, NCR has introduced several enhancements to its NCR SelfServ Checkout line, including the industry's first personal-sized checkout solution (50 percent smaller than the standard NCR one-bag self-checkout) to provide fully integrated security features, the enhanced NCR SelfServ Checkout Mini. NCR also issued a new release of its NCR SelfServ™ Checkout software, which delivers several enhancements that will help retailers implement self-checkout lanes faster and lower the cost of managing self-checkout terminals.
NCR helps retailers further optimize customer self-checkout with a full range of services, including a self-service help desk available with support for ten languages.
Supplier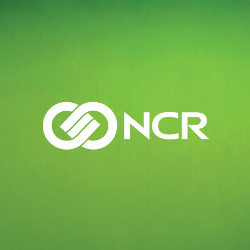 Steinerne Furt 67
86176 Augsburg
Germany