Company News • 08.03.2010
SPAR, the world's largest food retail chain, pilots NCR self-checkout in Slovenia
NCR self-checkouts to save shoppers at SPAR Slovenia stores time and money

SPAR, the world's largest food retail chain with nearly 126,800 stores in 32 countries, has signed an order with NCR Corporation (NYSE: NCR) to install NCR self-checkouts in 12 SPAR INTERSPAR hypermarkets in Slovenia. The world's leading self-checkout solution NCR SelfServ™ Checkout enables consumers to scan, bag and pay for goods themselves.
The deployment of the 52 self-checkouts was signed with the support of Printec, NCR Solutions Partner in Eastern Europe. If successful, NCR SelfServ Checkouts could be deployed to other SPAR stores in Slovenia in 2010.
Aspiag (Austria SPAR International AG), SPAR Slovenia's parent company, grew by 10 per cent to generate €10.66 billion in retail sales in 2008. The self-checkout initiative is designed to continue this growth trajectory by increasing customer service levels and enabling it to operate more cost-effectively.
Aspiag comments, "Just being a convenience provider offering a great product range at great prices is not enough for SPAR. We want to make it as easy as possible to shop at our outlets every single day and believe self-checkout will help us meet that goal. It will enable us to make more paypoints available in-store for customers and free up staff to improve the availability of products in our stores and help shoppers locate items."
The solution's enhanced design also provides operational efficiencies for retailers and customers. NCR SelfServ Checkout features NCR's patented two-sided thermal receipt printer, which enables simultaneous printing on both sides of a receipt, reducing paper consumption by up to 45 per cent and speeding up print times. In addition, the NCR RealPOS High Performance Scanner/Scale™ offers superior scanning performance to help make self-checkout scanning even quicker for consumers.
Cash inputs/outputs are arranged side by side to allow for enhanced ease of use for consumers, while "follow-me" lights on the units to guide consumers through each step of the checkout process. NCR SelfServ Checkout now supports standard integrated coin recycling, as well as the option for integrated bill recycling, reducing the frequency with which they need to be replenished.
NCR's self-service Customer Experience Consulting team leveraged the pan-European experience of NCR SelfServ Checkout implementations to assist and guide SPAR Slovenia with the right checkout configuration and the implementation of operational "best practices" to ensure the optimum customer and staff experience.

Greg Mann, NCR SelfServ Checkout Solution Specialist for Europe, the Middle East and Africa, comments, "Consumers across the world are demanding the speed, convenience and control offered by self-service. Indeed, research shows that shoppers are more likely to shop with a retailer that provides self-checkout technology. SPAR is a great innovator and is differentiating itself from competitors by offering its customers market-leading self-checkout technology."
Printec, NCR's largest solutions partner globally, was involved in the overall project implementation, providing local project management, hardware and software installation, training and roll-out support services. Printec Group is South Eastern Europe's leader in transaction automation solutions with annual turnover of 100.7 million euros (FY08). Printec offers NCR products, solutions and services as well as a wide variety of specialised solutions for financial institutions, large retailers, petroleum companies, government organisations as well as many other organisations in the public and private sectors.
NCR SelfServ Checkouts handled over three billion shopping transactions last year in the grocery, do-it-yourself (DIY), general merchandise and health and beauty retail sub-sectors. The deployment at SPAR in Slovenia increases the total number of countries in which NCR's self-checkout solution is being used to 22 globally.
Supplier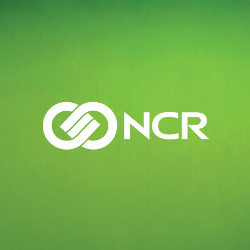 Steinerne Furt 67
86176 Augsburg
Germany