Product • 30.10.2008
NCR RealPOS 70XRT - NCR's New POS Workstation Delivers "Extreme Retail Technology"
NCR RealPOS 70XRT helps retailers boost customer service, empower their employees and achieve a higher return on investment

Today's high-speed retail environment just got another boost. NCR Corporation (NYSE: NCR) today announced the launch of its latest point-of-sale (POS) workstation, the NCR RealPOS™ 70XRT. Featuring advanced Intel® technology, the solution is designed to deliver powerful and efficient technology, innovative design, and industry-leading serviceability and manageability to retailers around the globe in hospitality and convenience industries, as well as other retail segments.

The NCR RealPOS 70XRT will be introduced at the 2008 National Association of Convenience Stores (NACS) Show, Oct. 4-7, in Chicago (booth No. 2551).

"NCR is committed to providing innovative solutions designed to transform the way retailers do business," said Richard Arnold, NCR vice president, Retail Industry Marketing. "The NCR RealPOS 70XRT arms retailers with extreme retail technology from a trusted provider that enables business agility, and provides performance, manageability and flexibility to protect their investment for the future."

The NCR RealPOS 70XRT helps improve customer interactions with advanced platform technologies that enable retailers to personalize the POS experience for consumers. High-resolution interactive touch capabilities and a flexible consumer-facing display system provide a variety of options for order verification, promotions and loyalty programs.

The NCR RealPOS 70XRT is designed to improve associate productivity with user-friendly interaction that is fast, reliable and flexible. With its intuitive touch screen interface and powerful multimedia capabilities, the NCR RealPOS 70XRT can run the latest POS, back-office and training software applications to improve efficiency and empower employees.

Combining Intel's next-generation low-power processor and chipset architecture with a high-efficiency power supply, the NCR RealPOS 70XRT can reduce energy consumption by up to 50 percent over previous generation POS terminals.

The NCR RealPOS 70XRT is built with an innovative "EZ-Glide" blade system that allows for tool-free access to internal components. Multi-tiered Systems Manageability offers three levels of systems management including a local LED Dashboard, "out-of-band" remote management via Intel® Active Management Technology™ 4.0, and remote information technology management software through the NCR Retail Systems Manager. These advanced diagnostic tools help retailers improve system availability and return on investment.

"Intel helps NCR to provide retailers with the optimum balance of powerful performance and energy efficiency with its new platform based on the Intel® Core™2 Duo processor with Intel® vPro™ technology and the Mobile Intel® GM45 Express chipset," said Joe Jensen, general manager, Embedded Computing Division, Intel. "The latest version of Intel Active Management Technology™ serves as a key component of the NCR RealPOS 70XRT, providing out-of-band manageability to reduce downtime for retailers; even if the unit is powered off, diagnostics can be accomplished remotely."

The NCR RealPOS 70XRT is supported by a comprehensive suite of services designed to achieve a faster return on investment and increase customer satisfaction. Successful POS implementations begin with proper installation followed by ongoing lifecycle support leveraging maintenance and help desk services that maximize system availability.

With NCR's longstanding commitment to industry standard architecture, the new workstation provides an open platform for current and next-generation world-class software applications, including NCR Compris, NCR NeighborhoodPOS and NCR Advanced Store, as well as solutions offered by NCR RealPartner resellers.
Supplier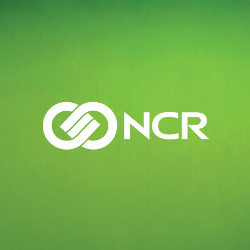 Steinerne Furt 67
86176 Augsburg
Germany