Company News • 06.04.2016
NRF and FitForCommerce update Omnichannel Retail Index
Retailers continue to optimize their in-store offerings and online presence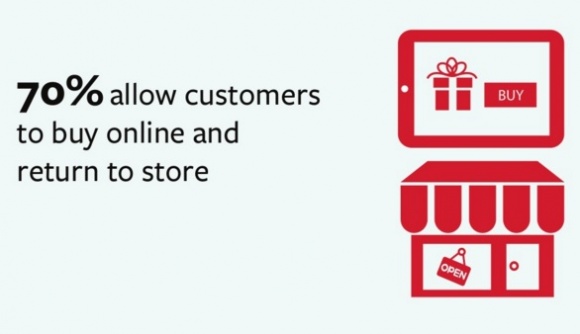 Source: NRF
The National Retail Federation and e-commerce consultancy FitForCommerce released the second edition of the Omnichannel Retail Index, and the report shows retailers have made significant progress in their omnichannel offerings since the inaugural report was issued in October.
"As technology evolves and consumers adapt to new ways of shopping, retailers continue to optimize their in-store offerings and online presence to engage consumers at every corner of their retail experience," NRF Senior Vice President and Shop.org Executive Director Vicki Cantrell said.
"This report shows that retailers are taking major steps to integrate their in-store and digital operations and narrow the difference between the two. The growing omnichannel approach to retail gives consumers familiar consistency whether they are shopping on their phone, on a tablet or laptop, or in the actual store."
"The second Omnichannel Retail Index study proves that retailers and brands are continuing to invest in their omnichannel offerings to meet customer expectations, especially in the mobile channel," FitForCommerce CEO Bernardine Wu said.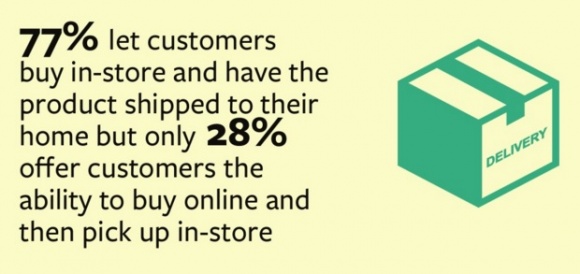 Source: NRF
"This is validation that omnichannel best practices are becoming table stakes. It is critical that every retailer and brand understands today's landscape and the direction the leaders are headed in to be competitive in today's shopping experience."
In December, FitForCommerce used a mystery shopping method to evaluate specific omnichannel offerings and capabilities across web and mobile sites as well as in-store, repeating the technique it used last August to create the initial index. The report examines 120 retailers' use of omnichannel strategies such as buy online/pick up in store, real-time inventory availability and mobile-optimized websites.