Company News • 15.12.2017
Police and retailers must join forces in the fight against organised retail crime
Impact of international organised retail crime groups operating within the UK is huge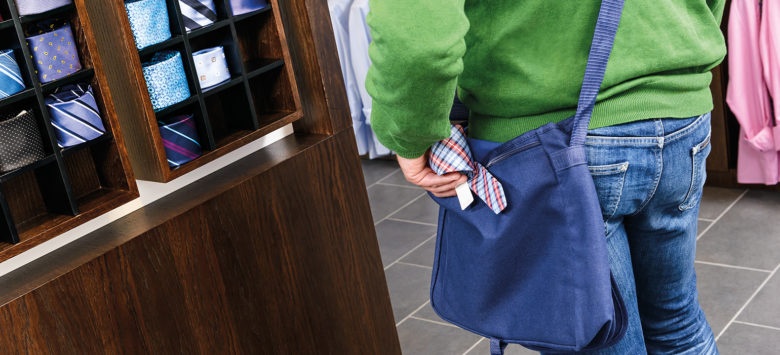 Source: Axis Communication
In 2016 we saw the total cost of crime suffered by the retail sector amounting to an astonishing £660m, with £458m attributed to theft. According to the British Retail Consortium, a contributor to this rise was the limited capacity of the UK police in responding to the growing threat of organised retail crime.
There is a vast amount of confusion surrounding these crime groups. It is unknown whether the majority are based within, or outside of the UK, leading to a distinct lack of clarity between retailers and the police as to how these crime groups should be defined. I believe this is in the 'eye of the beholder'; one high street store may categorise organised retail crime as any act that involves pre-meditation (i.e. planning or organisation), whereas another may identify this as only cross-border crime that funds drug or people trafficking. Whatever its definition, it is clear that to combat the growing risk, the police, high street retailers, and security professionals must work together.
Police and retailers working in tandem
The lack of definition makes it extremely difficult to implement any police reporting procedures or in-store deterrents, creating a need to analyse these crimes from the offense backwards. Organised retail crime can often include offenders involved in high-level criminal activity such as drug or people trafficking, flying into the UK from overseas. They then hire a car, drive to various outlets within a certain radius stealing pre-defined products, before returning home again. An efficient operation, and a difficult one to solve. The evidence confirms this is a growing threat, with the financial impact of customer theft increasing by 35 per cent, to £325 per incident. To tackle this type of organised behaviour, we need to see a joined-up strategy between retailers and the police. Networked technology such as IP camera and facial recognition must be at the heart of strategies to prevent this – an area that Axis can help with. A shared database, including some of the most well-known and prolific threats, would help retailers and the police recognise when this crime is taking place to paint a more thorough picture of what this looks like.
That is why our colleagues in security, retail and the police force must work in tandem to develop a best-practice and information sharing framework for the good of the entire industry. Technology will be crucial to this, and the use of a central repository for criminal intelligence will allow retailers to share information regarding suspects and activity within their store, allowing others to put strategies in place to mitigate these threats. While many retailers fail to separate this from competitive advantage, it will be the only way to truly eradicate organised retail crime from our high streets.
Supplier

Adalperostraße 86
85737 Ismaning
Germany