Company News • 23.07.2015
POS Solutions as a Service: A viable model?
VARs have concerns of how to fund a HaaS model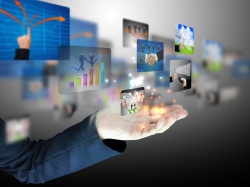 Source: APG Cash Drawer, LLC
How would you like to pay for that cash drawer? Increasingly, consumers prefer to pay for technology purchases through leasing or financing to avoid large up-front cash outlays.
At APG Cash Drawer, we recognize the POS market is heading in that direction, and we need to find ways to accommodate the shift.
We are working with one of our partners, Datacap Systems, on a hardware-as-a-service (HaaS) (model) that VARs can extend to their customers. In addition to Datacap, we are working with other partners to determine the best ways to support a HaaS model.
Software, which has been sold under licensing agreements to business customers for decades, is a more natural fit for an as-a-service model. Although it's been discussed for years, HaaS is beginning to become much more popular. Hardware as-a service poses a special set of challenges that companies must overcome before launching a full-fledged program: upfront capitol, invoicing, and managing hardware assets on a monthly basis.
Most tier one and two POS hardware purchases are a 5 – 7 year commitment. The upfront cost of this hardware can range from $10,000 to $15,000 per lane. The HaaS approach requires VARs to either partner with a leasing company or self-fund deals to ease their customer's payment burden.
Source: APG Cash Drawer, LLC
HaaS is especially welcome in the lower tiers of retail, helping to remove the cost of entry into the market. And that's why more and more VARs are looking to adopt a HaaS approach. They understand that if they can figure out how to extend hardware financing to customers at a reasonable cost to themselves, they are buying stability for their business.
VARs undoubtedly have concerns of how to fund a HaaS model—it requires a shift in mindset on how to sell point of sale. However, through the HaaS model, there are now more opportunities than ever before to become trusted advisors. A reoccurring revenue model will also empower VARs to build a legacy of revenue for their future family and company.
Changing buying habits from customers requires VARs to reinvent themselves to accommodate retailers' growing needs. The irony of exploring ways to finance the purchase of cash drawers is not lost on us, but APG realizes the appeal of offering solutions as a service. It brings stickiness to the VARs, and gives us an opportunity to support the VARs for the long term.
Source: APG Cash Drawer, LLC
Supplier
Leichtmetallstr. 22a
42781 Haan-Gruiten
Germany