Report • 22.12.2017
Retailers focus on personalization
How retailers create a personalized shopping experience with the help of customer data
Personalization, also called customization is a trending topic in retail for the year 2018. Retailers increasingly put customer demands center stage since consumers have come to expect a customized shopping experience both online and offline. But what does personalization mean exactly?
There are not many salespeople left in the world who greet their customers by name and know their pant size at first glance. Having said that, retailers now return to these classic qualities to successfully set themselves apart from their competitors. To do this, the sector takes a data-driven approach.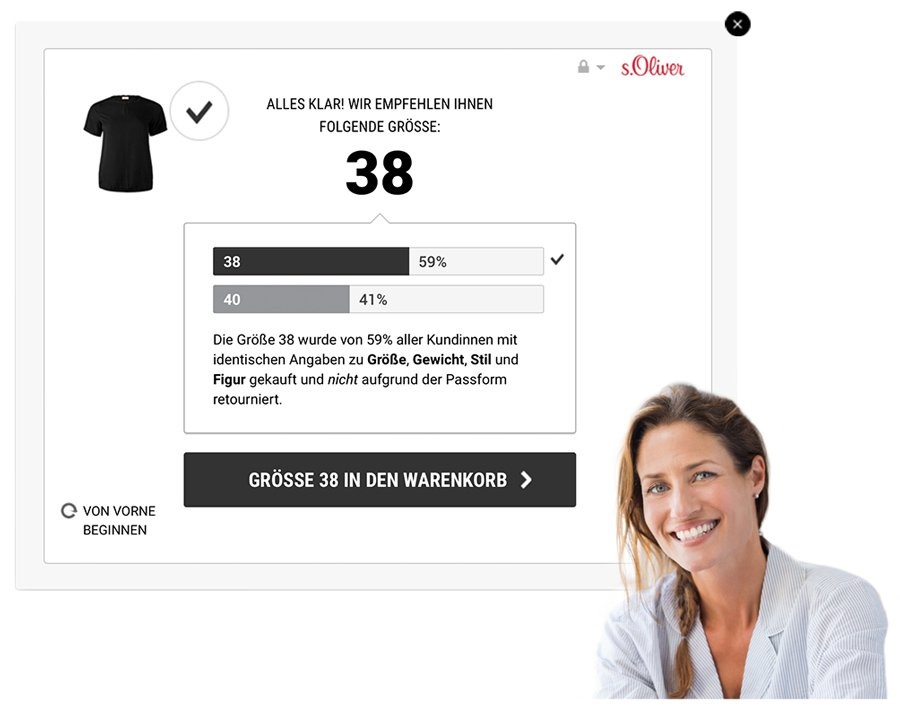 Source: Screenshot www.soliver.com
Almost everything can be personalized
Personalization does not just include a customized product selection but also personalized service customers experience as part of the customer journey. Online retailers increasingly offer consulting services in this case, which are typically the strong suit of classic retailers. Examples of this are Modomoto, Outfittery or Kisura who emphasize curated shopping and offer their customers complete outfits. Solutions like mifitto or FitAnalytics help online shoppers to find the right dress and shoe size. This is based on data from returns, personal measurements or data from 3D scans that are calculated using an app. Meanwhile, Metail has developed a solution that enables customers to try out selected clothing items or entire outfits using a virtual avatar right in the online store. The "model" can be adapted to reflect personal customer features.
The personalization trend also means customers can create their own products and customize them down to the smallest detail. "Three out of four consumers have already purchased customized items or can envision themselves doing so. Approximately 40 percent of consumers would also be willing to pay a little more for this feature," says Oliver Brimmers, Senior Project Manager at IFH Köln. "This offers retailers and brand manufacturers not just the opportunity to attract new customers but to also strengthen customer loyalty." In Germany, this trend became especially popular thanks to MyMüsli, Coca-Cola or Nutella. In contrast, sportswear retailer Nike has created a brand-new dimension in personalization with the Nike By You Studio in New York. Here, customers can create custom shoes on-site based on a certain sneaker model and with the help of augmented reality, projections and object recognition.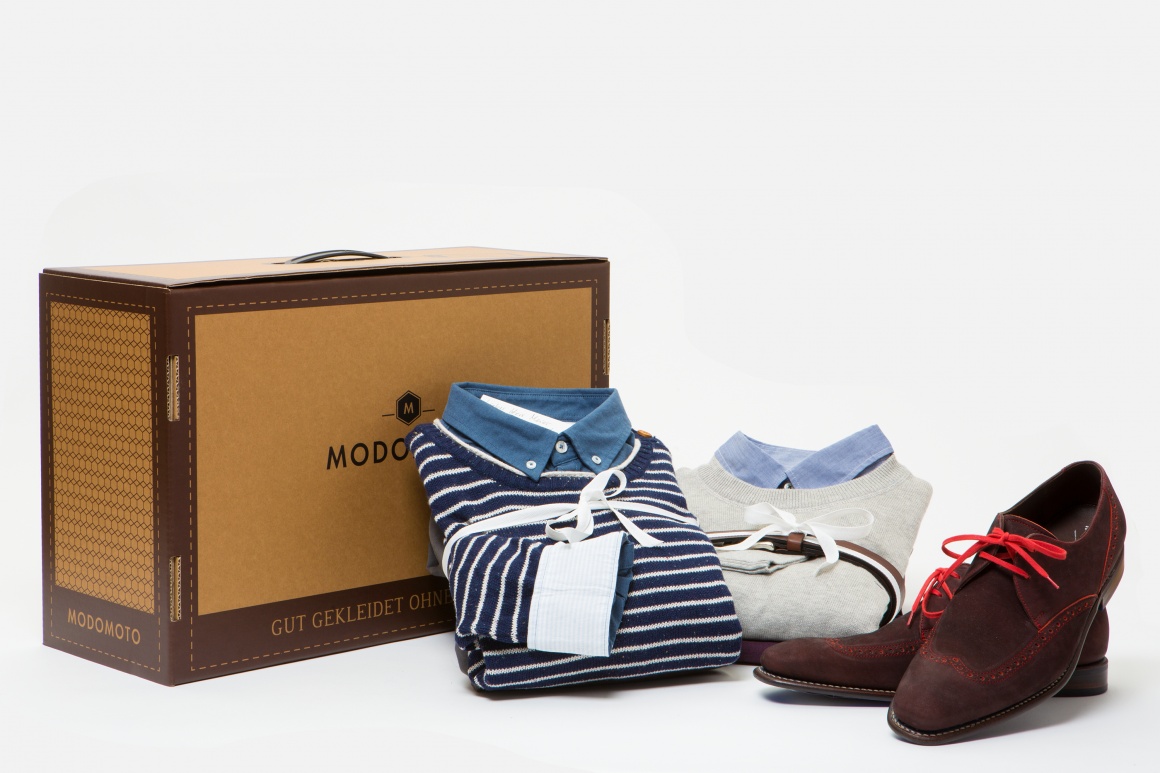 Source: Modomoto
No personalization without data
It's not a secret that when it comes to the acquisition and analysis of data, brick-and-mortar retail can still learn a lot from online retailers. To customize products online, algorithms – as is done by Zalando or About You for example – analyze the buying behavior of online shoppers. The latter can also refine their selections by specifying preferred brands or trends and thus create their own personalized Startpage if they log on to the website. A personalized experience not only creates added value for customers by showing relevant personalized contents, but it also makes it easier to learn about new products.
Artificial intelligence will assume a key role in this setting. To be able to compete with Amazon and other competitors, retailers will increasingly utilize AI-powered product recommendations, personalized product pages etc. Already, more than 600 brand websites around the world use machine learning to improve review processing.

Source: Screenshot www.aboutyou.de
Unlike online stores, brick-and-mortar businesses still resemble a "black box". That's also why retailers try to arm their stores with in-store retail analytics solutions. After all, only retailers who intimately know their customers are able to develop personalized products and services and emphasize their relevance to customers. In so doing, digital advertising messages sent via push notifications to the smartphones of the customer can be personalized in real time. Beacons and video technology make all this possible. The use of the respective retailer app is a prerequisite.
In addition, employees should be equipped with the corresponding mPOS solutions like tablets to be able to merge customer data into both online and offline conversations. "The salesperson in the brick-and-mortar store must have a knowledge advantage. In the best-case scenario, the consultant already knows who the customer is when he/she enters the store, is familiar with the purchase history and subsequently able to provide personalized sales support," says Brimmers.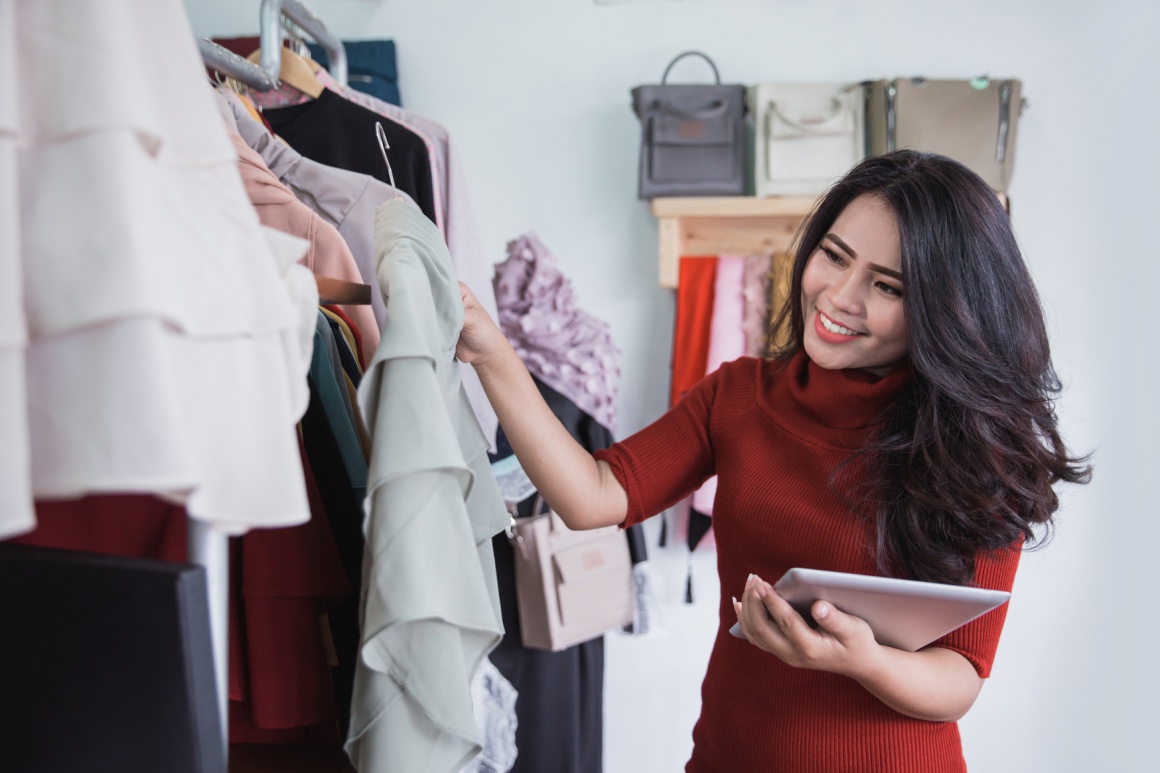 Source: panthermedia.net/odua
Personalization through omnichannel integration
Retailers should understand one thing when it comes to personalization measures: the channel plays a secondary role. While showrooming was frowned upon by retailers for many years, it now provides new opportunities. As Brimmers points out, "We can now say that the tide has turned. Showrooming is no longer just a brick-and-mortar phenomenon. Customers obtain information online and then visit a brick-and-mortar store to personally and physically experience the product. This is the popint where retailers simply have to seal the deal and win over the customer."
According to Brimmers, showrooming can also be effectively utilized in the brick-and-mortar setting, namely as part of a great cross-channel strategy. When customers try jeans on at the store but prefer a different color that is currently unavailable at the physical store, they should be able to order them instantly online while they are at the store. What's important here is that the salesperson helps the customer with this process. After all, after having just returned from a disappointing shopping experience at the store, customers are unlikely to sit down at home to research the object of their desire online at the same vendor's website.
This type of concept needs to be internalized, practiced and understood by both the company and the associates. If the channels are seamlessly connected, it ultimately shouldn't matter to the company where the customer purchases the product in the end.
Brimmers adds that fashion retailer Breuninger already does a lot of things right in this case. The company has realized early on that personalization, a great loyalty card, personal shoppers, digital in-store solutions or custom packages create a wonderful customer experience. The connection between the online and brick-and-mortar stores and the brand is something that can be conveyed equally well in all channels. Brimmers sums things up by saying, "I believe retailers can only be successful if they identify and understand what type of retailer they want to be and what their target market should be. The customer journey has become far more complex. Customers need to be met where they are, whether it's online or offline. This is the only way to use personalization measures to increase conversion rates, boost sales and connect customers to a company or brand."