Company News • 08.01.2019
SMX Munich 02.-03.04.2019
iXtenso readers receive 15% off their admission ticket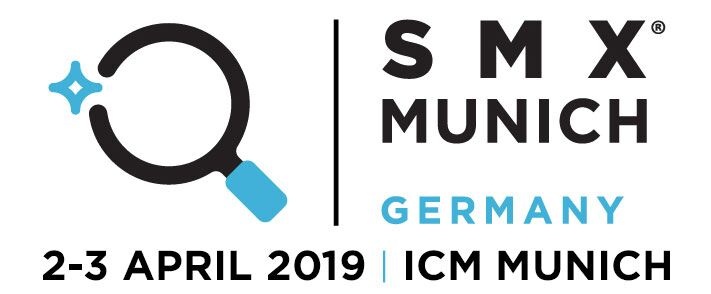 Source: Rising Media Ltd.
Innovations, trends and outlooks on SEO, PPC and online marketing will be presented at SMX Munich! Here, including workshops, the most important players and leading heads of the worldwide SEO, PPC and online marketing industry will gather in just one place for three days.
On these days, conference attendees will be able to put together sessions relevant to them from many different theme tracks with over 80 speakers and network with more than 1600 other marketers. National and international experts will be on stage, including Rand Fishkin, for the first time in his new role as founder of SparkToro, Samantha Noble (Biddable Moments), John Müller (Google), Luis Navarrete Gómez (Lego), Mike King (iPullRank), Purna Virij (Microsoft), Bastian Grimm (Peak Ace), Rasmus Porsgaard (holidu), TomAnthony (Distilled), Sven Acherbeg (Otto), Patrick Stox (IBM) and many more. Immerse yourself in first-hand experience from seasoned users and top brands.
Further information: www.smxmuenchen.de
SEMY Awards
SMX will host the fifth annual SEMY Awards. The German Search Marketing Award gives the best and most creative teams in online marketing the chance to win a prestigious award for their achievements. This year, the SEMY will be awarded in two categories, Best PPC campaign and Best SEO/Content Marketing campaign, including a big showdown on the main stage of SMX Munich. The nominees will present their campaigns to the SMX audience who will vote for the winner. Be there to experience the energy, see outstanding campaigns and cast your vote.
Further information: www.semyawards.com
Use the code IXTENSOSMX to get a 15 percent discount on the purchase of your admission ticket!