Advertorial • 01.01.2020
Trade of the future
How consumer demands can challenge stationary retail and be supported by intelligent solutions
The requirements for stationary retail are changing. The e-commerce boom in particular has prompted stationary retailers to reflect critically on the role of physical sales areas and their added value. Interesting findings are provided by a worldwide study in which consumers were asked about their ideal shopping experience in order to support retailers in designing the store of the future. Legal barriers are also challenges for retailers.
Together with the recognized research institutes Ipsos and GfK, Axis Communications consulted consumers in well-known shopping regions around the world about their ideal shopping experience to help retailers design the store of the future. In Europe, China and the USA, a total of 2,500 shoppers between 16 and 64 years were asked about their current and future expectations of online and offline shops.
Supplier

Adalperostraße 86
85737 Ismaning
Germany
Will stationary trade soon be history?
No, as the study results clearly show. Only 10 percent of people shop exclusively online and around 14 percent only in stationary retail stores. The majority of 76 percent use both and explicitly wish for both stationary and online shops that complement each other and offer a seamless shopping experience across all online and offline touchpoints.
Comfort and technological progress
Technology plays a crucial role in solving almost all buyer problems, especially the time factor in offline shopping. For example, 90 percent of consumers stated that reducing queues harbors desirable potential for improvement. However, robots are unlikely to replace sellers as quickly, as most shoppers (80 percent) indicated that the availability of sellers on demand is an important factor in creating the ideal shopping environment.
In addition to a transparent pricing policy, attractive promotional campaigns, innovative payment methods or an intermedia shopping experience play an important role for today's consumer.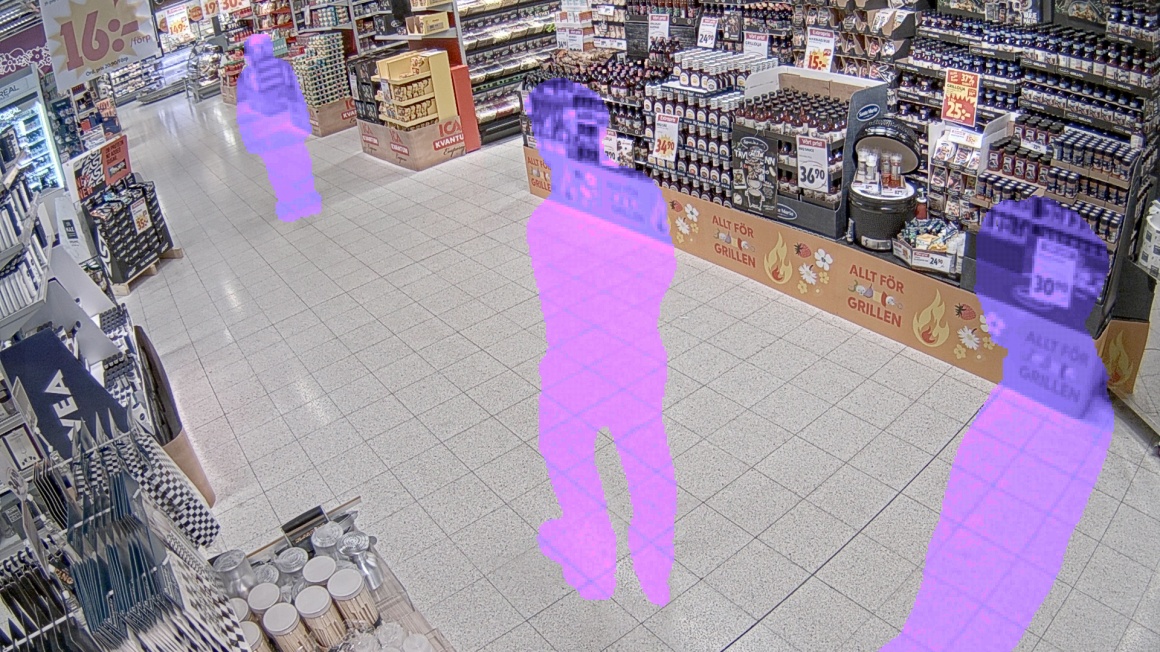 Source: Axis Communications
Legal barriers are challenging for retail
On the one hand, consumer wishes are forcing retailers to upgrade their technical equipment in the long term, while on the other hand, directives and laws such as the EU data protection basic regulation (GDPR) present some barriers. Particularly with regard to video recording, the requirements mean an enormous effort. In stationary retail trade, this mainly refers to the storage and possible evaluation of image data. Image material from surveillance cameras may only be used for purposes to be determined in advance by the operator, provided that these purposes are derived from a legitimate interest. This includes, for example, protection against theft and vandalism, protection of employees and customers or preservation of evidence.
Intelligent masking solution enables an improved shopping experience
To be on the safe side when using video cameras in retail stores, Axis Communications offers an intelligent software application: AXIS Live Privacy Shield is an analysis software that can mask people during real-time video recording at full frame rate directly in the camera. By default, the analytics software applies dynamic masking to predefined areas of the camera's field of view. Certain activities, such as placing objects on the conveyor belt, can thus be investigated without having to record the respective personal data. In this way, the privacy of people such as employees can be protected and valuable information on the target group, their purchasing behavior and the shopping experience can be collected in compliance with data protection regulations.
Intelligent solutions, such as AXIS Live Privacy Shield, help stationary retailers improve the shopping experience while remaining compliant with regulatory requirements. With online business booming, the challenges for stationary retail are greater than ever and smart solutions are paving the way for the future.