Product • 05.11.2008
TSP700II - Star Micronics launches new second generation of TSP700
Thermal Point-of-Sale printer with superior functionality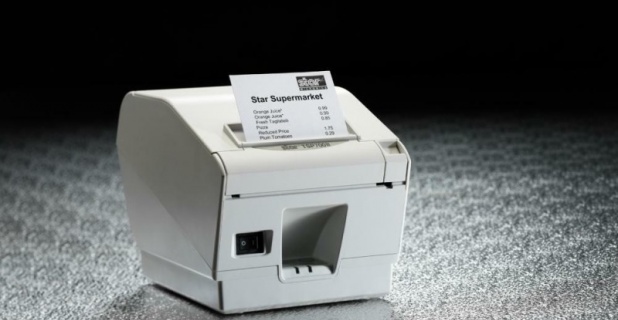 International POS printer manufacturer Star Micronics has used its significant expertise in printer design and technology to develop a new, second generation of its highly successful TSP700 point-of-sale printer.
Since its initial launch five years ago the TSP700 has proved to be a versatile, high performing reliable printer that has taken the industry by storm. Its unique versatility in terms of its multi-functional ability to print receipts, barcodes, labels and tickets has resulted in the TSP700 finding huge success in a range of different applications.
The TSP700II truly succeeds its predecessor by combining high speed with superior functionality. A highly sophisticated printer, the TSP700II is capable of printing at a remarkable 250mm/second making this printer and the TSP100GT futurePRNTTM from Star the two fastest single station printers available today. With improved head design and a print resolution of 203dpi, the TSP700II offers exceptional print quality. Furthermore, Star has modified the overall design of the printer to incorporate a sleeker, flush fitting cover that impedes any possible ingress of dust or liquids.
To further enhance the unique features of the TSP700II, Star has developed a unique AutoLogoTM feature that enables the instant creation of effective marketing coupons and vouchers specific to user-defined purchases. Using WindowsTM graphics, AutoLogoTM is easy to use and enables promotions such as special offers, seasonal sales initiatives or stock related projects to be initiated and stopped instantly, without the need for expensive software changes.
Simon Martin, Director & General Manager, Star Micronics EMEA, states,"The TSP700II is a superior generation of point-of-sale printer that sets a new benchmark for the industry. Versatility coupled with high speed and functionality, the TSP700II is unrivalled in the marketplace and offers a highly sophisticated and reliable printing solution."

Supplier

Star House, Peregrine Business Park, Gomm Road, High Wycombe
Bucks HP13 7DL
UK