Product • 21.09.2011
XENTEO
XENTEO is a state-of-the-art terminal for use in unattended environments: ticket machines, petrol stations, kiosks, self-service checkouts etc.
Its user-centric architecture has been developed to meet the needs of cardholders, integrators, and installation technicians alike.
Self-payment is appealing, with XENTEO's ergonomic design, backlit display and keypad. It's easy to install and maintain too, with its accessible interfaces, intuitive guidance and compact design.

With its impact-resistant polymer housing and metal keypad, XENTEO is weatherproof and tamper-proof. The transactions are secure thanks to the terminal's dedicated security processor, SSL-encryption, and certifications such as PCI PED and EMV.
Our System-on-Chip technology hosting a Linux® operating system, provides unrivalled transaction speed, watertight security and easy development.
With its onboard Ethernet connection and interfaces for ISDN, PSTN, WiFi and GSM/GPRS, XENTEO is the ideal flexible solution for unattended payment.

Supplier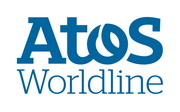 Haachtsesteenweg 1442 Chaussée de Haecht
1130 Brüssel (Brussels)
Belgium