Product • 14.09.2011
XENTISSIMO
Innovation on the move
XENTISSIMO has been built with the mobile user in mind, and can cope with long and tough daily use. The rechargeable Lithium-Ion battery provides superior autonomy.
Compact and lightweight, XENTISSIMO is extremely portable: in your hand, in your bag or clipped to your belt. Featuring a unique revolving privacy shield, it is ergonomic, yet built to withstand long and tough daily use.
The WiFi and GSM/GPRS communication interfaces make it the ideal solution for both portable and mobile applications: on-the road transactions, in-store promotions, the hospitality sector, etc.
Creative design has made the high-speed printer and flip-up privacy shield part and parcel of the terminal. The privacy shield folds out to provide access to the chip-card interface and the magnetic-stripe reader. It folds away for compact storage and transport.
XENTISSIMO is powered by the System-on-Chip technology for unparalleled transaction speed and payment security. The transactions are secure thanks to the terminal's dedicated security processor, SSL-encryption, and international and local certifications, such as PCI PED and EMV.

Supplier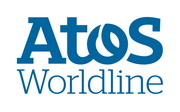 Haachtsesteenweg 1442 Chaussée de Haecht
1130 Brüssel (Brussels)
Belgium