News • 13.10.2021
German CRM Forum 2022 – The leading CRM conference in Germany!
16.02. - 17.02.2022 | Online/Frankfurt am Main
Germany's leading CRM conference is entering its 12th round.
How can Customer Centricity be successfully anchored in the company? Which approaches promise success? And how can customer centricity be measured and managed? Questions like these will be addressed at the 12th German CRM Forum on February 16-17, 2022, with topics ranging from Customer Centricity & Customer Experience to Automation & Individualization, and Transformation & Integration. Virtual attendance includes access to the live stream of presentations and discussions from the main room, access to presentations and videos, and virtual networking opportunities.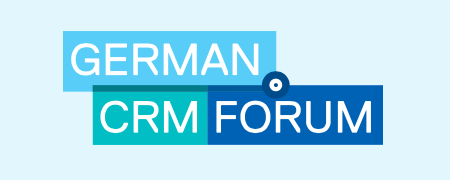 Source: German CRM Forum 2022