Company News • 09.12.2015
Intershop launches a new version of the Intershop Commerce Suite
New features provide more agility and flexibility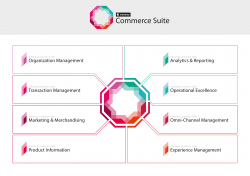 Source: Intershop
Intershop presents Intershop Commerce Management 7.6, the latest version of the centrepiece of the Intershop Commerce Suite, the leading omni-channel solution.
The successor of Intershop 7 is now available in two editions: the Intershop Commerce Management Edition B2C 7.6 for shop solutions aimed at retail customers; and the B2X 7.6 Edition with additional features for business customers. B2X 7.6 addresses the increasing similarities between the expectations and buying behaviour of B2C and B2B customers, combining the best of both worlds. Furthermore, the extension of the Intershop Synaptic Commerce API allows for more freedom in the efficient implementation of innovative business processes. In addition to Intershop Commerce Management 7.6, the new Intershop Order Management and Intershop Commerce Insight complement the Intershop Commerce Suite.
Faster and more flexible
In dynamic markets, companies that transform new ideas into functioning business models and secure their market share early on have a clear competitive advantage. Intershop's Synaptic Commerce API gives retailers maximum flexibility by integrating third-party solutions so that these can be used as additional components of a retail ecosystem focused on enhancing individual competitive advantage. With Intershop Commerce Management 7.6, the payment API was revised as part of the Synaptic Commerce Concept. With this new standardised interface for the flexible and cost-effective integration of new payment service providers, payment methods can be easily rolled out and individually configured on all touchpoints. Synaptic Commerce thereby makes it easy to change service providers according to the needs of the individual retailer.
Another new feature is the Blue Print Store. Based on responsive design principles, this greatly simplifies the setting up of modern web shops that are optimised for all types of devices. As a result, web shops are faster and more economical to implement – a competitive advantage when entering new markets. The close interplay between responsive design and the use of rich snippets for search engine optimisation enables better visibility in search results and ensures increasing numbers of shop visitors.
New B2B functions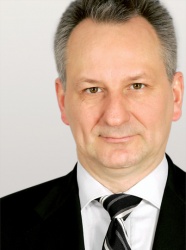 Source: Intershop
The Intershop Commerce Management B2X 7.6 Edition also stands out thanks to a range of optimised features for business customers. The feature for contract management allows key account managers to provide their customers with sales-based individual framework agreements and price lists. The new quick navigation in the back office speeds up access to current status information, making it easier to actively manage customer relationships and generate follow-up orders.
During the ordering process, the customer is shown individual prices in real time and orders are automatically assigned to contracts. Using the cost center and budget management tool in the account management area, sales departments of all sizes can display their sales structures independently and efficiently. If several buyers are purchasing on the account of one major customer, all of their orders can be viewed and managed in the "My Account" area. With the integrated order approval feature, managers can always keep a close eye on budgets.
More stable and efficient back end
In addition, the overall performance of the platform has been optimised in order to better manage exceptional peak loads. Thanks to the support of Java 8, yet another significant improvement in performance has been achieved. This has led to considerably shorter loading times for users, while retailers require fewer hardware resources. Furthermore, Intershop Commerce Management 7.6 can operate in an OpenStack-based cloud environment so that retailers are not dependent on conventional hosting or even their own infrastructure. Thanks to the introduction of an automated continuous delivery process for software updates, migration has been simplified and project efforts for customers and partners have been reduced.
Jochen Wiechen, CEO of Intershop, sums up: "The newest version of our leading omni-channel commerce solution brings together the best of the B2C and B2B worlds. The new functions focus on critical success factors in today's dynamic retail world: Speed and flexibility have become the key factors for a continuously developing and complex ecosystem. Our enormously adaptable Synaptic Commerce approach helps retailers to break down this complexity and allows them to incorporate new technologies as required without becoming dependent on third-party providers. This strengthens their long-term competitive edge."
Source: Intershop