Advertorial • 24.09.2019
loadbee closes gap between industry and trade
How online shops profit from fully automated manufacturer information
What promotional content convinces in the moment of the purchase decision?
51 percent of online shoppers are convinced by videos. In general, 92 percent of the respondents of a representative survey (Source: inRiver) states that these and other product information are an important or critical influence on their decision to purchase. But since every customer is different, sometimes a fancy datasheet will convince and sometimes an elaborately produced product video will. A recommendation for action:
It is therefore important for retailers to have the right sales-promoting content for each customer. That exact content traders will receive with the industry-wide loadbee platform for retailers and manufacturers from B2C and B2B from their suppliers directly and automatically to the respective product detail pages of the online shop. loadbee delivers all the product information that a supplier has created for the product, fully and edited.
Supplier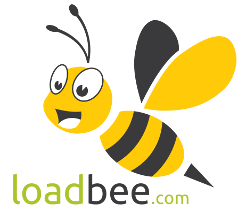 Nikolaus-Otto-Straße 13
70771 Leinfelden-Echterdingen
Germany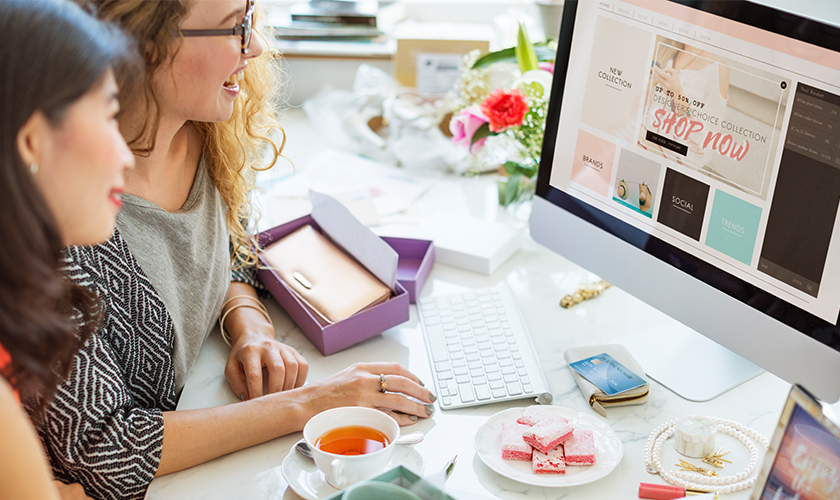 Source: loadbee
Texts, images, comparison charts, videos
Texts, images, comparison charts, videos - everything suppliers have about the so-called "rich content" gets distributed directly from the platform inro the shops of the connected traders. This has the following effects online:
The bounce rate drops by up to 27 percent. Because if all information is there, customers have no reason to inform theirself on other websites.
The conversion rate of the shop increases by up to 25 percent. Because if all the information is there, the willingness of a customer to buy increases.
The quality of the product detail page increases sharply.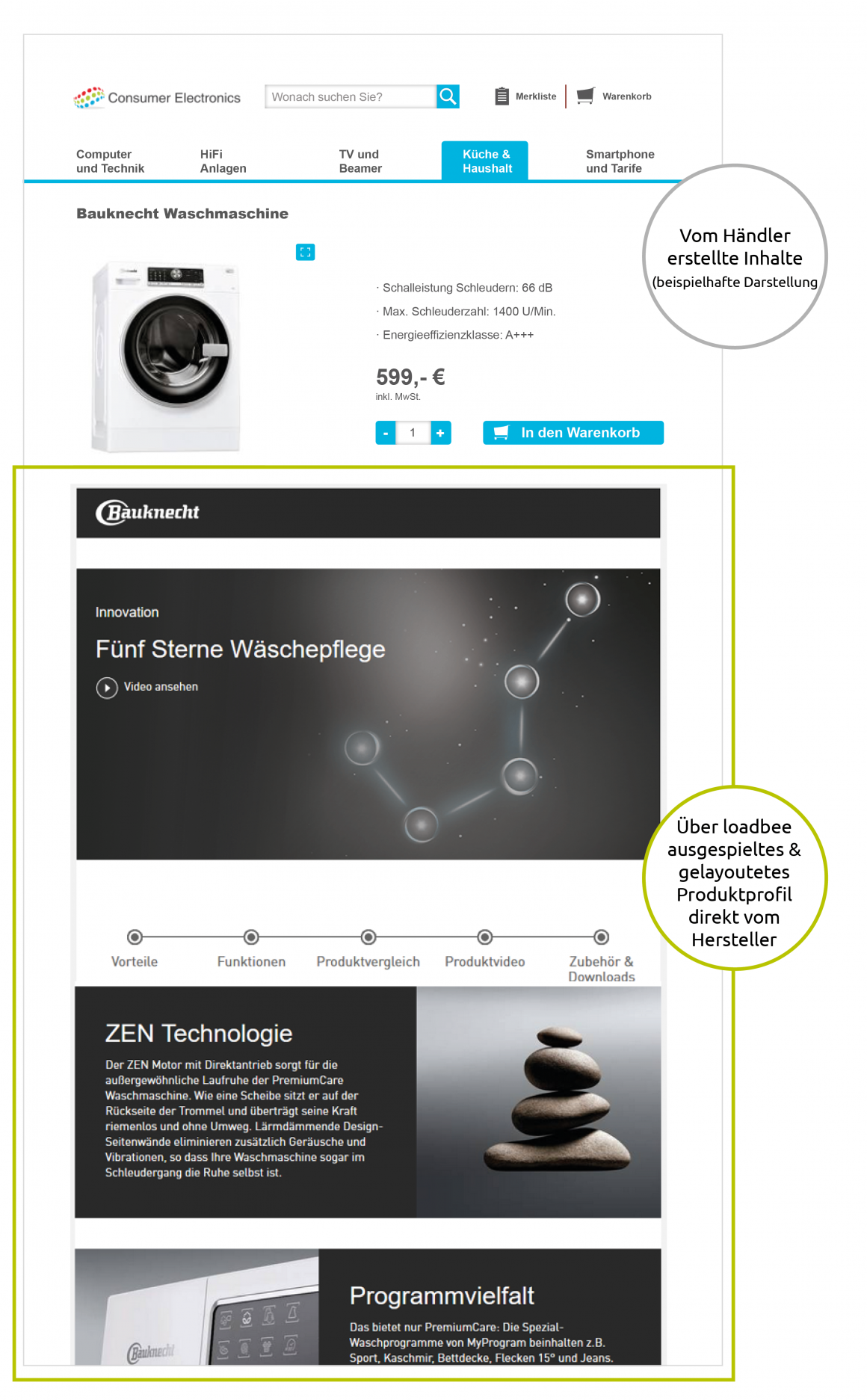 Source: loadbee
How do the product information get into the webshop?
On the cloud-based loadbee platform dealers and suppliers are tied together. The suppliers upload their product information in the favored file format (JSON, XML, CSV and others) and received one so-called "product profile" per product. This profile is a ready-to-go collection of all product information to the respective product: texts, pictures, videos and more.
If the retailer wants to distribute these product profiles in his shop, he has to register on www.loadbee.com and only needs to copy and paste a plug-in into his shop once. He receives all the product profiles automatically and in real time that suppliers have uploaded into the loadbee platform. From then on he reaches his customers in the moment of the buying decision with complete and always up-to date product information - completely without interface and / or format problems.
In 40 countries, 800 dealers use loadbee
"loadbee is an important partner for us in the area of content syndication for processing manufacturer data content for our website. loadbee implements our requests in a timely and professional manner. The platform enables our suppliers to provide premium data on their products. That way, we can promote sales together in our online shop, achieving a higher conversion rate and reducing the return rate thanks to the comprehensive product information." Markus Heuser, Managing Director of Saturn Online
"We have already integrated loadbee into 10 Conrad Group stores, including our expanded marketplace for corporate customers at conrad.de and conrad.biz. And we're already working on a rollout for all other stores. This strategy will allow us and our suppliers alike to reach our customers at the moment of their purchase decisions - and give them the best possible product information on all end devices. We look forward to working on more exciting projects together." Michael Klement, Director of Content Management at Conrad
"The loadbee A/B test revealed a 15 percent increase in the add-to-cart rate and a 5 percent drop in the abandoned shopping cart rate during the check-out process. This is a significant difference, which motivates us to work together with loadbee to explore further opportunities for cooperation," says Matthias Funk, Head of Content at idealo.