Report • 04.04.2022
Renting instead of buying: A sustainable consumption system on the rise?
Highlights from a webtalk about subscription services and circular economy at Decathlon
Companies often find themselves in a balancing act: they have to prioritize between long-term and short-term goals. How much do we invest in sustainable business models and environmental and climate protection? Many entrepreneurs are faced with these decisions.
Sustainability efforts may initially cost more. But as it gradually turns out, good investments can pay off, because consumers are increasingly basing their choice of brand or retailer on how sustainable they perceive their actions to be. And that's not all: the current energy crisis is just one example of how sustainable models can also be more economical, as they avoid fatal cost explosions in the long term.
There are numerous approaches to driving sustainability in business operations: Responsible production, energy-saving measures and renewable energies, as well as waste avoidance are just a few examples.
And another, which is on everyone's lips in the textile industry, for example, is called the circular economy.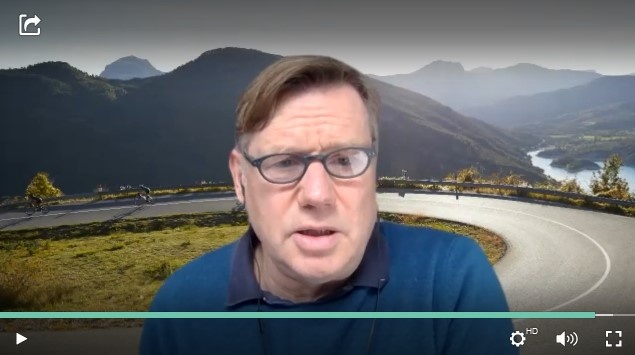 Source: Screenshot Webtalk " Sustainability and Subscription Business: A Perfect Match?"; Copyright: Zuora
Less production, more use: circular economy
Yann Carré, Leader Rent at Decathlon, and Frédéric Demierre, Senior Vice President Growth & Strategy at Digitall, talked about the circular economy and the subscription model at Decathlon in a webtalk on March 17, 2022. (Zuora provides software that allows companies to manage their subscription-based services. Digitall offers cloud and software solutions for data management, among other things).
Yann Carré begins with an appeal to entrepreneurs' sense of responsibility: "When you are producing and designing products, at the beginning of the chain you are taking something from the earth, and at the end of the chain you are producing waste materials. We have an impact on the planet and we have the responsibility […] to reduce our impact."
Decathlon wanted to reduce its impact, but without reducing the value of the products for everyone involved. Their solution was the circular economy. Carré said, he sees his job now as defining the vision and strategy for rental services for Decathlon, which will be part of the circular economy that the sporting goods retailer wants to implement.
For Decathlon, circular economy means three things, Carré said:
Repairing goods
Proposing second life
Promoting use of goods with a transactional base which is basically renting
To achieve this goal as quickly as possible, Decathlon is taking steps to ensure that there are fewer items and that they are used more. To achieve this, the company is working on the following steps:
Eco-designing products
Changing the supply chain
Enlarging life-time duration of products
Repairing and recycling products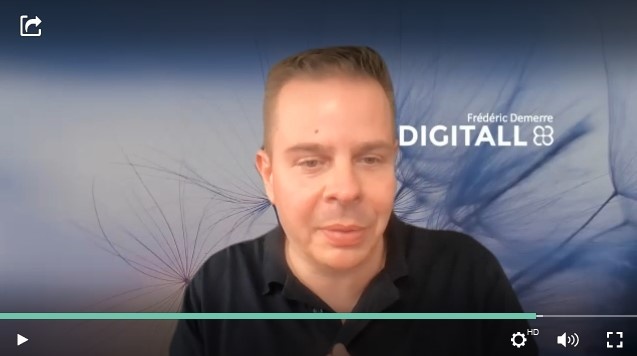 Source: Screenshot Webtalk "Sustainability and Subscription Business: A Perfect Match?"; copyright: Zuora
Nothing less than a paradigm shift for consumers
Frédéric Demierre follows up on this sense of responsibility by asking the question: "What kind of planet are we going leave behind while continuing to grow our businesses?" His mission is therefore to convince companies to introduce more sustainable processes by digitizing sales and marketing activities.
Even if consumer awareness is already on the rise, companies need to drive a paradigm shift in consumption, Demierre says. There is already a fundamental shift in the relationship between people and products, he encourages: "We are seeing the end of ownership and the increase of usage."
The challenge: to develop a new and profitable business model that responds to a consumer mindset driven by environmental awareness and mindfulness.
Neither the circular economy nor the subscription model are new inventions, Demierre explains, but as a response to climate change efforts, they are innovative and transformative.
Understanding customer journeys and adapting production
A subscription service brings not only challenges, but also advantages for companies: Through a subscription service, providers learn more about who uses their products and when and how they are used. The subscription model therefore provides more data about consumer demand and helps companies better understand the customer journey. It also allows companies to forecast demand and optimize supply chains accordingly.
Demierre cautions that one prerequisite for the circular economy is, of course: The product must be designed for reuse. There has to be a shift in the production process from a product-centric to a customer-centric perspective to create a positive user experience for customers and build a trusting relationship with them.
According to Demierre, this model also has advantages for customers: they have constant and automatic access to product innovations and improved quality.
Yann Carré qualifies: He does not expect ownership to disappear completely in the foreseeable future. However, he notes that ownership in industries changes when those industries revolutionize the user experience, as streaming services have done.
Decathlon, he explains, is working on a mix of ownership and rental, offering customers a choice. "We want to make consumers aware of what the choice of 'sports as a service instead of sports as property' means to them."