News • 12.10.2021
Shoptalk Europe 2022
06.06.-08.06.2022 | London
Shoptalk Europe marks the global expansion of Shoptalk. Taking place at ExCeL London on 6-8 June 2022, we'll be uniting the entire European retail and grocery ecosystems as we come together to reimagine the future of retail.
Over 2,500 attendees from large retailers and brands, startups, technology companies, investors, media and analysts will come together to learn, network, collaborate and evolve. Furthermore, 250+ companies will be demonstrating the latest innovation and trends that continue to transform the sector globally. Attendees can expect this diverse community to unite and lead the narrative for the global retail and ecommerce industry.
Across the three days, Shoptalk Europe will host 200+ truly diverse industry leading speakers - from established retailers to innovative new startups and prolific investors.
For more information and to register, visit: www.shoptalkeurope.com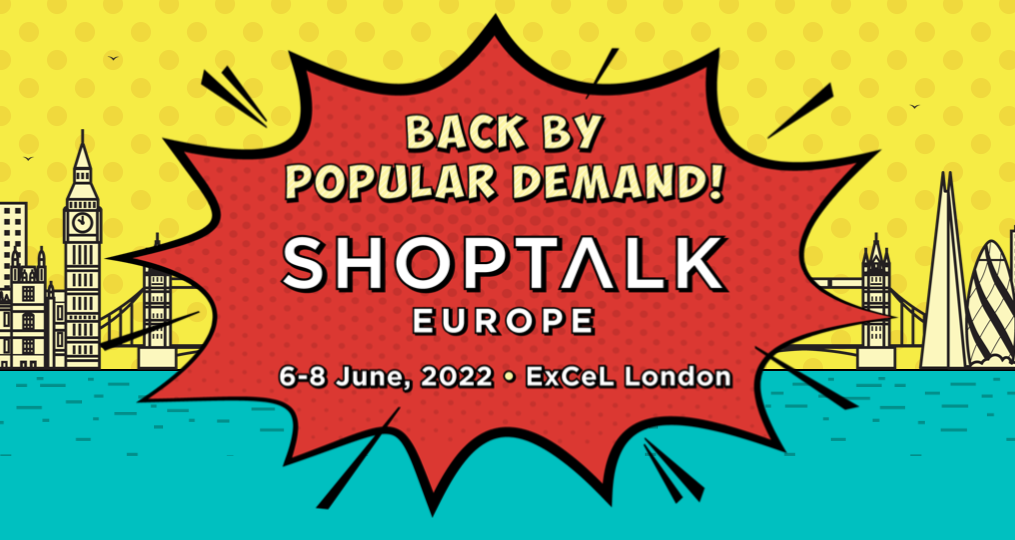 Source: Shoptalk Europe 2022