Company News • 09.02.2011
Fresh Look Advisor raises the standards of sales advice at fresh counters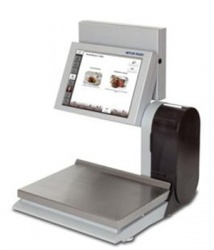 Better advice, pure and simple! The METTLER TOLEDO Fresh Look Advisor, which will be presented for the first time at EuroShop (26 February until 2 March – Hall 6, Stand E75), enables food retailers to significantly improve the level of customer service and advice available at their fresh-food counters.
Sales staff face the not inconsiderable challenge of being able to provide professional advice about a wide range of fresh products. What should their response be if a customer suddenly asks about histamines in cheese or casein and shellfish in the coleslaw, or if a shopper wants to know whether those tasty-looking meat skewers contain any pork meat or lard?
With retailers under growing pressure to differentiate from their competitors, retail assortments are becoming increasingly diverse, leading to consumers requiring more information about these new and interesting products. As a result, it is not only temporary and part-time employees who may struggle to provide quick, competent answers to shoppers' questions about food allergies, nutritional information or other such issues – even experienced staff can be confounded by a customer enquiring about vegan cheese. Is there such a thing? Do we stock it?

The right answer to every question!
Fresh Look Advisor puts all the answers at the fresh-counter employee's fingertips. At the simple touch of a key on the METTLER TOLEDO touchscreen scales, staff can access detailed information about each product directly from the retailer's ERP system, including nutritional values, recipes and allergens, which is then displayed in a separate window on the scales' employee-facing touchscreen.
For fresh-counter staff members, this application represents, figuratively speaking, an invisible assistant who provides 'prompts' which help them to offer customers appropriate, professional advice. "This is particularly beneficial to new employees and part-time workers, who are soon able to provide advice with confidence", confirms Julia Obstfelder, METTLER TOLEDO Head of Marketing Retail Region Central Europe. "As they are using the application, employees pick up useful information about the retail assortment as they go along, which automatically increases their product knowledge. Before long, employees have got the answers to questions they hear more frequently off pat." Hence, the Fresh Look Advisor eliminates the need to swot up on the product range in the 'old-fashioned' way.
Upselling Generator for extra sales and more profit
Not only does it contribute to a better level of customer service and advice at the fresh-food counter, Fresh Look Advisor is also the ideal tool for the targeted stimulation of cross-selling activities. Whether promoting salads to accompany meat skewers, spinach alongside salmon fillets or that delicious seedy bread from the in-store bakery with the ham specialties – the Fresh Look Advisor has an overview of the entire retail assortment and uses its insights to make successful cross-selling recommendations. "Using our Upselling Generator, the retailer can display relevant, PLU-based cross-selling suggestions on the customer-facing screen of the scales or, if preferred, can call up recommendations from a database of information and integrate them into the sales conversation", explains Markus Dohl, Product Manager Applications at METTLER TOLEDO. "The retailer can either establish exclusive cross-selling links, i.e. sauce A is connected to meat B, or he can take a broader approach such as, for example, by displaying a relevant recipe tip – naturally including detailed brand and product suggestions from the retailer's own assortment – which the sales assistant can directly print out for the customer on a small stand-alone printer located at the fresh counter."
EuroShop 2011 marks the first time that METTLER TOLEDO will demonstrate the Fresh Look Advisor to trade-show visitors in live operation and in combination with Fresh Look Promoter, METTLER TOLEDO's web-based application for visual sales promotions at fresh-food counters.

Supplier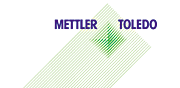 Ockerweg 3
35396 Gießen
Germany