Report • 19.05.2011
Customer management instead of mom-and-pop shops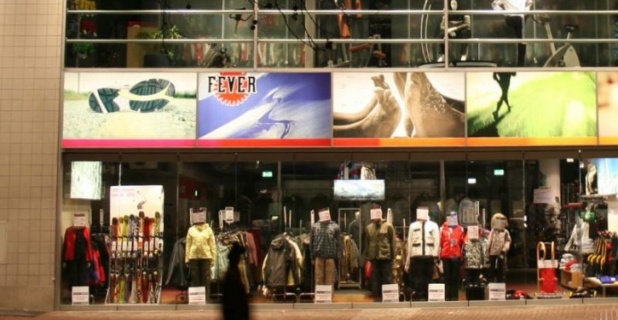 Mom and pop knew every customer of their store personally. They knew which product suited which of their customers. Today, chain stores have pushed the small merchants aside, but they would like to know their customers as well as good old mom and pop did. Customer relationship management helps them with this. But CRM is more than just a buzz word; it is a higher standard for the entire company.
A CIO survey by Aldata and IBM showed that the big retailers are taking customer retention systems more and more seriously. Though 42 percent currently do not have a multi-channel CRM system available, they are planning its introduction. 38 percent of interviewed IT managers want to introduce loyalty programs. Customer intelligence – the analysis of customer data based on buying behavior – is already used by 41 percent of retail businesses. 25 percent of these companies intend to upgrade.
Documentation is most important

Marketing students already learn in their first semester that customer care is the best investment for a company, because it costs up to five times more to obtain new customers versus turning existing customers into loyal shoppers. And since loyal customers refer the store of their trust, skillful CRM also improves reputation. Referral marketing is the name of this segment of CRM, which specifically creates incentives for customers for recommending a store or a brand.
Customer relations is the job of management. The head office must determine how customer contacts should be documented and how customer relations should be managed and developed. It is essential to find the suitable software that records addresses, telephone calls, correspondence, orders, complaints, sales campaigns and their response. In retail this is easier said than done, because many customers remain anonymous.
Couponing: CRM with unknown customers

More and more commercial enterprises count on targeted use of coupons. While such advertising offers produce a large amount of waste, the Internet offers low-cost circulation: customers print out the coupons, which are read via barcode at the checkout. Meanwhile, the trade organization GS1 Germany has standardized coupon-barcodes, so that they can be redeemed worldwide. In checkout-couponing, a coupon – matching the purchased products – is printed at the time of checkout, which can then be applied at the next visit for a specific product. Couponing is also going to open new ways in mobile marketing in terms of customer relations: interested parties take a picture of a matrix code with their cell phone and receive a raffle ticket on site, a gift coupon or product information.
All these coupons have one thing in common: they are not personalized. Yet for CRM the analysis offers several valuable insights. Which coupons are redeemed? How big do savings need to be? Are there local or seasonal differences? If you use coupons with raffles, participants give their name – and so unknown visitors turn into customers with names, if they give their permission to have their information stored.
Customer cards: CRM with known customers

Although in retail there is a vast amount of check-out data, only an intelligent analysis and link-up with personalized information creates a customer profile by using this information – the best foundation for targeted sales pitches. But you need to be careful here: a discerning public responds immediately if they suspect data abuse.
Mom and pop did not know about customer profiles. They maybe separated their customers in groups, but only rarely did they write this all down. Their common sense is replaced in retail by intelligent software. Business Intelligence helps to filter a flood of data and to recognize characteristics. Customer cards serve retailers to retain customers and know more about them.
In Germany, three large customer loyalty programs and their plastic cards court the tight space in consumer wallets. There is first and foremost Payback, in addition there is Happy Digits and the DeutschlandCard. Yet a look at the customer list of plastic card manufacturer Manhillen suffices to realize that medium-sized enterprises also try to score with their own cards: the bookselling chain Thalia strengthens its stores with a rewards program against Internet trade, the sports-and fashion boutique Schriever courts its premium customers; over 300 medium-sized gas stations offer a joint gas credit card in Tankpool24. B2B customers can also be retained with cards.
In an iXtenso interview, card manufacturer Frank Manhillen points out: "Reward programs do not sell themselves! A customer card simply cannot make up for poor business management that is not customer needs oriented. If a company wants to be successful with its customer card, this needs to be backed up by a customer retention concept, which offers the customer a real and convincing added value." With a great CRM system you need to adopt communication measures tailored to your target group to convince the addressee from the added value of the customer retention program.
Software for the appropriate recommendations

The added value for the retailer is obvious: the customer presents his/her card to pay at the check-out – it gets recorded via barcode, magnetic stripe or chip reader. Anonymous receipt data turns into a personalized purchasing profile. The analysis of buying behavior is intended to increase customer satisfaction and purchase frequency, existing customers are supposed to be better retained by customized sales promotions and made more profitable by cross- and up selling. Via text message, mail-newsletter or mail, you can offer the customer additional matching products. Recommendation software, so-called recommendation engines, assists in this. Amazon was a pioneer in online retail: customers, who ordered this item, also viewed this item. Since the fall of 2009, the Online-Shop Otto.de has implemented new software, whose purchasing recommendations are more accurate than those of its predecessor program. Customers are more often motivated to purchase items.
Mom and pop were able to recommend a wine to go along with a cheese. Back then you only knew a dozen brands. Today there are cheeses from all over the world that have complementing wines from all over the world. And since customers are definitely curious, they are quite open-minded when they get the right culinary recommendation at the right time.
What works in the food trade, also works for a speciality store. Customers are usually not experts and trust the advice of a salesperson. His/her work can be supported by the right software – at the deli as well as at the information desk. "For scales, software becomes more and more important ", confirms Marketing Manager Daniel Joha from Mettler-Toledo. There are more and more attempts to influence a purchase through personal shopping assistants. Registered customers receive a mobile terminal and scan their articles. From this, the software deduces additional possibly interesting products, which are then offered on the display. In connection with silver-, gold- and platinum customer cards graduated discounts may apply – for the entire range of goods or also only for individual segments or products. To do this, the software needs to take more and more variables into account. Sales discounts for everybody turn into a comprehensive conditions management. Mom and pop did not know any of this. Loyal customers were able to charge something and received small extras. There was no talk about management or marketing back then. But as everyone knows, those days are gone.
René Schellbach, EuroCis.com

Supplier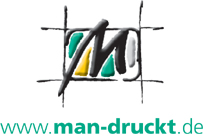 Schillerstraße 90
71277 Rutesheim
Germany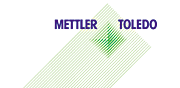 Ockerweg 3
35396 Gießen
Germany