Product • 01.07.2009
PRESTIGEenterprise - The intelligent web-based .NET server solution
Imagine you are at your headquarters and creating price and ad communications for:
100 stores with
200 digital displays
300 printers
400 scales
over the Internet - with only one software application!

The intelligent web-based .NET server solution
PRESTIGE is the market-leading software solution for your pricing and advertising communications at the POS. PRESTIGE is available in more than 20 languages and more than 30,000 copies are in use.

Price and Ad Communications at the POS
Design and print labels, shelf stoppers, posters, posterboards, as far as outputting to electronic displays, with PRESTIGE.

Central and Local
Design your entire content and distribution management, from design, to scheduling and print planning, all the way to ad success control, while connected to the existing IT environment. Centrally planned - locally used.

Cross-Medial
PRESTIGE - a software package which creates effective instore marketing from classical price labeling. One delivery - various output channels. From labels to posters, all the way to digital systems such as displays and scales.
Supplier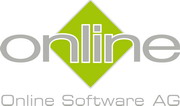 TechTower - Forum 7
69126 Heidelberg
Germany