Company News • 28.07.2022
The Ultimate Ecommerce Holiday Toolkit
Insights to prepare your holiday ecommerce plan
Summertime is the advent of the holiday planning season for brands and retailers. Research from the "Adobe Digital Insights Holiday Ecommerce Playbook" highlights that now is the perfect time to get your retail ducks in a row, as consumers have been doing their holiday shopping earlier and earlier.
Supplier

7 rue de Madrid
75008 Paris
France
To meet this year's holiday shoppers with quality shopping experiences and edge out your competitors, it's critical to understand the latest consumer trends and how the ecommerce space is evolving.
The Ecommerce Holiday Toolkit will help you get prepared, by offering you following resources:
Report: 2022 Holiday Shopping Trend Predictions
This report includes a 9-vertical ecommerce market breakdown, insights into rising and falling holiday shopping trends, and next steps for brands and retailers to win this holiday season.

Source: salsify
Strategy Guide: Drive Holiday Sales With Better Product Content
This guide includes a five-step holiday ecommerce strategy breakdown, insights for building engaging product experiences, and tested tips for creating a winning holiday strategy.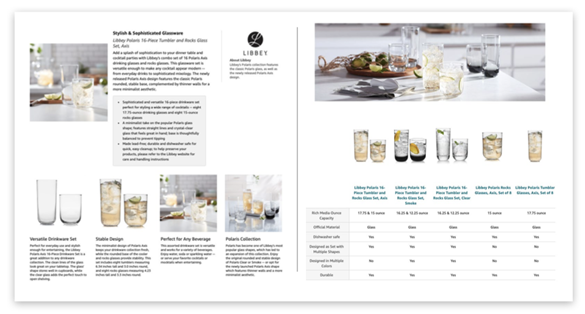 Source: salsify
Checklist: Build a Winning Holiday Ecommerce Strategy
This checklist is based on tested tips that help leading brands and retailers win on the digital shelf, and contains ecommerce action items for a winning holiday plan.