News • 26.04.2022
Lush is giving away 100,000 Bath Bombs
Bath bomb inventors celebrate World Bath Bomb Day with big marketing campaign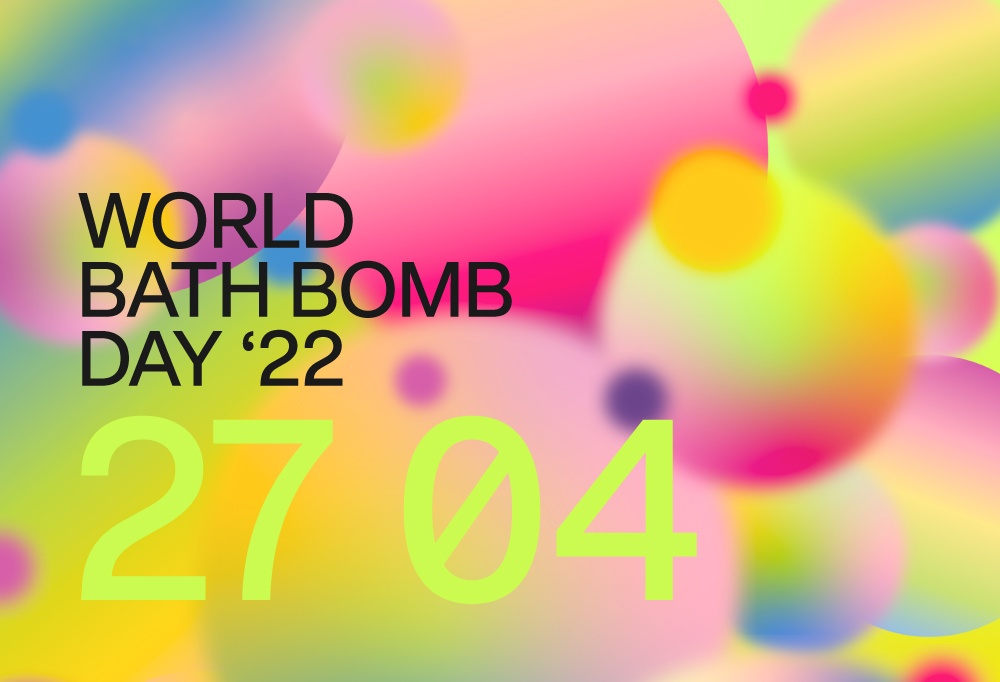 Source: Lush
On Wednesday 27th April you can head to your nearest Lush shop and pick up a bath bomb to take home while stocks last. World Bath Bomb Day is the beginning of a series of activities to celebrate taking a Lush bath.
Alongside the giveaway, Lush customers will also have the opportunity to book the ultimate Lush bathing experience! For the first time Lush will be offering Book A Bath in three Lush Spa locations in Bath, Oxford Street and Liverpool.
Why is Lush celebrating World Bath Bomb Day?
Lush were first awarded the trademark for bath bombs on 27th April 1990 after being invented by Lush Co-founder and Product Inventor, Mo Constantine in her shed in 1989. Although previously unknown, the term 'bath bomb' is now so widely adopted it has been added to the Cambridge Dictionary. The trademark has since expired, but the joy of escaping into a vortex of steaming colour is more widespread than ever. It could be the colour, fragrance, #bathart or sheer relaxation, this iconic Lush invention has taken on an identity of its own: bath bombs have earnt a place in the cultural zeitgeist.
Over this challenging and transformational few years we have been inspired by the increase of awareness internationally about the power of incorporating bathing into our wellness routines. Bath bombs transform the humble bath tub into a portal to another world; be that one of relaxation, inspiration… or even seduction. Whilst confined to our homes, bathrooms have become spaces of sanctuary and solace, and bath bombs create an experience that we're just not willing to give up as the world turns back on again.
World Bath Bomb Day Events
Lush will also be celebrating the first ever World Bath Bomb Day by showering commuters, students, workers and a whole host of other people with free bath bombs to public places where stress levels might be high. From the busy throngs of Covent Garden to commuters at London Bridge, Lush even looked at cities with low sunlight levels (increasing the risk of S.A.D) so they are stopping off at Bradford too. Lush really hope to level up the country's bathing and brighten up everyone's day with bath bombs.