Company News • 19.10.2017
Music strengthens trust and reliability
Mood Media's before-and-after comparison shows the positive impact of music on the customer experience
Even branches away from the classical retail trade can have a positive effect on customers with the right music concept in their sales points. This is the result of a qualitative and quantitative study by Mood Media, the internationally leading in-store media solutions company, and SACEM, the French non-profit society to collect and to distribute music royalties. The study examined the influence of music on the customer experience not only in retail but also in more conservative environments such as banks and pharmacies.
Supplier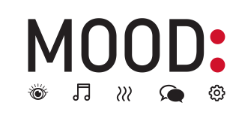 Wandalenweg 30
20097 Hamburg
Germany

Source: Mood Media GmbH
The Mood Media survey interviewed more than 1,000 customers and a total of 50 employees in five selected sales outlets in France who had never played music before, including businesses in the banking, optics, pharmacy, gas station and sports apparel industries. For each of the stores participating in the survey, Mood Media developed an individual music concept in the period from March to June 2017. The survey of customers and employees was conducted before and after the use of music and was carried out by the independent opinion research institute LSA.
Overview: Some major highlights
70 percent of customers had a more positive perception of a business' image when the site was playing music; 65 percent of customers agreed that on site music helped to differentiate the business from its competition.
93 percent of employees preferred music versus no music at work.
When more traditionally serious sectors (banking & pharmacy) were silent, only 33 percent of customers initially thought adding music would feel appropriate in those establishments. However, once introduced, 76 percent of customers agreed the overhead music was compatible with and complementary to the purpose of those sectors.
The majority of customers, particularly in banking, felt more comfortable having confidential, private conversations when music was playing to somewhat mask their conversations from others.
"The results of this study revealed and quantified the impact and potential that music offers across a wide array of business types," said Jean-Félix Choukroun, director of customer relations at Sacem. "Sacem is dedicated to helping our clients find the best sound systems and solutions that cater to their individual brand. We are convinced – and this study supports this direction – that music plays a key element in attracting and retaining customers while also greatly improving employees' sense of well-being at work."
Additional takeaways and results from the study
Music improves the Customer Experience and sense of loyalty in all sectors of activity.
Nearly 8 out of 10 customers within these usually silent locations said they prefer the site when enhanced with music.
The Net Promoter Score (NPS) – an index measuring the willingness and likelihood of customers to recommend a company's products or services to others – increased by 30 percent when customized music was playing compared to when the establishment was without music.
When music was playing on site, 72 percent of first-time visitors said they were likely to visit again. When the business had no music playing, only 50 percent indicated they would likely revisit, a 22-point decline in customer return rankings.
Music improves brand perception.
76 percent of customers felt that their service wait times passed faster when music was playing.
The perception of a business as "premium" increased by 20 points, from 36 percent to 56 percent when the business played music.
Music improves the relationship with customers and the daily lives of employees.
67 percent of employees perceived customers as being in a better mood when music was playing on site.
Site associates consider music to be a real motivator: 93 percent of the employees studied prefer listening to music at work.
Sense of seriousness and confidentiality increases with music.
Once exposed to music in the "serious" business environments such as banking & pharmacy, 76 percent of customers agreed that the music was compatible with and complementary to the seriousness of the sectors.
56 percent of customers felt more comfortable having private, confidential conversations when music was playing on premise, as compared to just 26 percent when no music was playing.