Report • 20.04.2022
Playfully - simple? Gamification in retail
How retailers can win new customers with gamification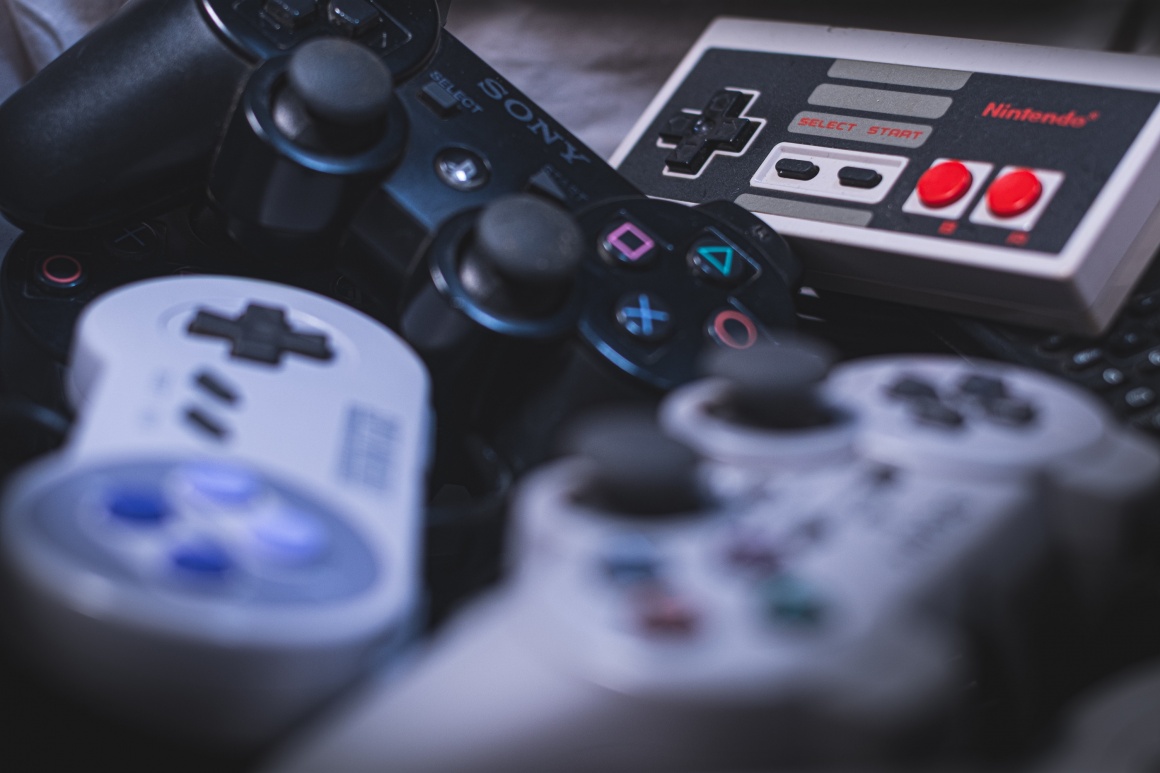 Source: kike_borland / Unsplash
Whether at the bus stop, in the waiting room, out and about in the city or relaxing on the sofa - the smartphone has become a constant companion for most people over the last ten years. Anyone who has a moment to spare takes a look at the countless apps, writes messages to family or friends, or plays a quick round in one of the countless mobile games, i.e. games that have been designed and developed specifically for use on the smartphone.
More and more retailers are beginning to take advantage of this last circumstance. The goal of gamification in retail is to win new customers "playfully" in the truest sense of the word and to reactivate old ones. In this article, we give an overview of what gamification looks like in detail, what prerequisites retailers need to create for it, and what successful examples already exist on the market.
What is gamification?
Gamification is the application of typical game elements, such as earning experience points or virtual awards, filling progress bars, or achieving and improving high scores, in a non-game context.
The goal of these applications is to make tasks or actions that people actually find "boring" or "annoying" more interesting and motivating and thus entice more people to perform these tasks or actions habitually. Gamification of apps in particular has become more of a focus in recent years.
However, as the number of apps increases, so do people's disenchantment with them. The app, then, is often no longer perceived by customers as a facilitator of the shopping experience, but as a necessary evil to obtain information and discounts. An app that is designed to be (exclusively) flawless in terms of function and content can then, in individual cases, even cause customers to avoid this app and thus perhaps even the company altogether.
Gamification can counteract this danger and be incorporated into an app in various ways.
Three commonly used methods:
Rewards - By using the app or completing smaller tasks (e.g., the virtual egg hunt at Easter), customers earn discounts or other benefits that can then be redeemed on the app or in brick-and-mortar stores.
Status - Customers achieve a certain status by using the app (e.g., via rankings/high scores), which does not necessarily bring them direct benefits, but increases the bond between the company and its customers or gives them the feeling of being particularly important to the company.
Fun - Certain playful elements (e.g., a quiz or the integration of interactive graphics and sounds) increase the pleasure of using the app, even if these elements do not bring customers any direct benefits.
What successful gamification can look like
There are many different examples of successful gamification in retail. The natural cosmetics online store Rosental, for example, offers a combined approach of reward and status methods. Here, customers can earn so-called "karma points" by placing orders, but also through other actions such as registering on the site, liking social media channels or rating a purchased product. The name itself suggests that you have done something good to earn them. Certain amounts of collected points then unlock rewards such as discounts or coupons.
In 2020, employee recruitment was the focus of the gamification campaign by the American agency "The Martin Agency". On Twitter, the agency organized a quiz in which various clues were used to guess the agency's new clients. Prizes included guaranteed job interviews and conversations with the agency's CEO.
In 2018, the German agency Pfeffermind took a different approach with its scavenger hunt through the Swiss IKEA stores. During their visit, customers of the Swedish furniture store were able to solve tasks supported by augmented reality via the IKEA Family app and were told little stories on their smartphones. The aim was to make IKEA's salesrooms appear more lively and thus keep customers in the store longer.
In 2021, cosmetics giant Estée Lauder released a series of small games, such as one reminiscent of Space Invaders, in which perfume droplets must be caught with a bottle and "evil" clouds and other objects destroyed. Although there is no reward for success for visitors to the website, a high score confers a certain status and is sure to arouse many an ambition - and curiosity about the brand's products.
From idea to implementation
As special as all of these examples may be, they demonstrate the many ways in which gamification can be used in retail - both to attract customers and employees. All the examples have one thing in common: they ensure that companies, their apps, websites and social media channels, stand out from those of the competition.
Which application can be implemented for which company and medium is a question that needs to be answered individually. Even a simple and inexpensive discount 'wheel of fortune' for holidays or anniversaries can help a company stand out from the crowd and attract customers to its own platform. Larger campaigns require more financial effort and involve a higher risk, but can be designed more individually and, if successful, have a more long-term effect.
Observing the market and one's own competitors is of crucial importance here. After all, gamification is not an end in itself. It must serve the interests of the retailers and always build a bridge to the offers, products or services. The most exciting games and the most imaginative applications will bring little success if users do not become customers in the end.