retail salsa – Spice up your community • 04.01.2021
Spicy flavor for your local online marketing
Register now for today's webtalk "retail salsa" at 4:00 pm!
A store with an attractive location, a high frequency of passers-by and some word-of-mouth advertising and customers automatically stumble into your store. What was once enough for local reach is no longer considered a guarantee of success today.
Together with local marketing experts we will bring the right spiciness to your local marketing strategy. Be part of retail salsa on 2021/03/03 at 4 pm (CET) and get firsthand insights. After lockdown, at the latest, the principle for retailers must be: Get out of your comfort zone and into digital business for maximum visibility!
Participation is free of charge! The webtalk takes place in German.
Register now: www.retail-salsa.com
Jalapeño, habanero or cayenne – the bite for your visibility
Today's customers act digitally. They get information online in advance and search for the best offers before deciding whether it is worth visiting a store or whether they order online from their local retailer. The corona pandemic has reinforced this behavior. Those who are not visible on the web lose revenue.
Supplier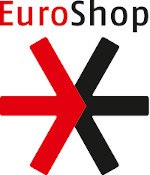 Stockumer Kirchstraße 61
40474 Düsseldorf
Germany
Celsiusstraße 43
53125 Bonn
Germany
Questions on our Scoville scale:
Why local marketing is more than online customer reviews.
How do you create an online (customer) network? Or better said: How do I pick up my stationary customer base online as well?
How do I achieve maximum visibility online? Or why ROPO effect (research online, purchase offline) is that important.
How do I make maximum use of local marketing tools?
Which local platform fits the best to me?
How can you involve your employees in the process?
Our top speakers:
A recent study shows that during the corona pandemic, Internet research before a purchase increased by 23 percent. (Source: IFH Köln)
Be there and join our discussion!
Register now at: www.retail-salsa.com
Do you have specific questions on the topic "Local Online Marketing"? Feel free to send them in advance to service@retail-salsa.com. We will find answers in a talk with our experts.
Wanna be part of retail salsa, too? Then take a look here:
Your hosts
"retail salsa - Spice up your Community" is the virtual webtalk that brings retailers, suppliers and independent experts together to talk about components of a successful customer journey. We don't make a secret of the ideal mix, but share insights and experiences. retail salsa is hosted by iXtenso - Magazine for Retailers and EuroShop - The world's no.1 retail trade fair.