Interview • 02.05.2016
"True omnichannel retailers understand that the customer comes first"
Interview with Channie Mize, General Manager for Retail at Periscope, a McKinsey Solution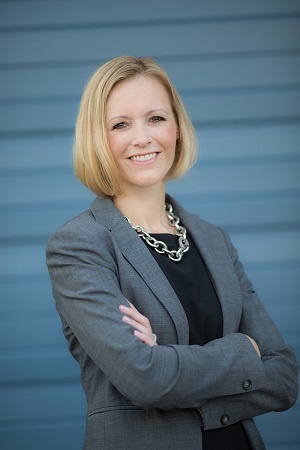 Source: Periscope
At the World Retail Congress 2016 in Dubai, Periscope has conducted a survey among the conference participants which found that most retailers (78 percent) are still not in a position to offer their customers a consistent brand experience across all channels. Why retailers are still struggling here explains Channie Mize, Retail Sector General Manager at Periscope, a McKinsey Solution, in an interview with iXtenso.com.
Ms Mize, most retailers are well aware that a good multichannel strategy is the key to more growth in the digital domain. Why are so many retailers still unable to implement such a strategy in their daily business?
Let's start by making sure that we understand that multichannel and omnichannel are not the same thing. Of the two, multichannel was the first stage of customer interaction, with retailers offering different formats — first physical stores, then online and then social. These channels were not integrated, and customers could have different experiences in each. With omnichannel, the channels are integrated, so the retailer has a comprehensive understanding of who the shopper is and, as a result, can personalize the experience for them based on behaviors across the different channels.
There are operational, organizational and experiential issues to overcome to achieve a true omnichannel business. There is a clear step-by-step transformational process that retailers need to adopt to implement such a strategy – the inability to understand the importance of these steps and to systematically follow them can be the all-important difference between success and failure.
The first step in the journey to a true omnichannel business starts with having a clear documented understanding of your brand, merchandising, and pricing strategies across all channels. Second, you must have the right organizational structure and incentives to support an omnichannel strategy. Third, you need the right kind of analytics to understand how customers behave across these channels at the individual customer level. And lastly, with setting up the right answers in steps 1-3, you can then personalize interactions, including across promotions, with less cannibalization across channels, and secure more loyal trips from your target customers.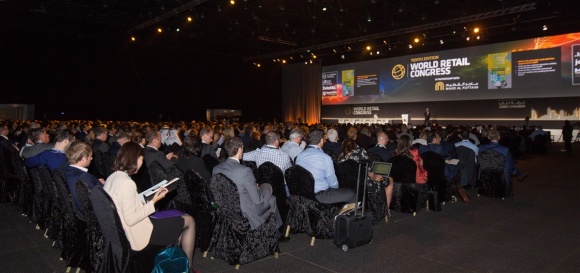 Source: i2i Events Group
What effect does the lack of a comprehensive omnichannel strategy have on customer loyalty?
Getting customers is one thing; keeping them is something quite different. There was a time in the past when price was considered the only factor, but of course it is so much more complex than that. The many ways in which customers now interact with a brand on- and offline make it hard to identify an individual customer, let alone understand them. Where the transaction was tied to the store in the past, now interactions can occur in any number of ways online– following a customer's behaviour, likes and dislikes is harder than ever before, despite the information available. But like it or not, it is a critical factor in being a successful retailer.
Understanding the point at which a customer increases their contact and purchasing with you is important but even more so when the opposite occurs. When that moment happens, there is a tiny window of opportunity to regain their love and keep them, before they move on to another brand. The cost of having to regain that customer could be massive.
Only six percent of respondents said that they are "ready for omnichannel implementation". What are these retailers doing better than the competition?
The retailers who are successful at delivering a true omni-channel, one brand experience have invested proactively to address the shortfalls of combining a digital and retail strategy. Above all, these retailers understand that the "customer comes first" and this is central to everything that they do.
These retailers essentially understand that their very best customers shop across multiple channels - stores, on-line and mobile. Their best customers want to be recognized across each and every channel they shop. This includes store managers understanding past purchase behaviour at POS, online offering a list of all purchases across channels ("last time you shopped with us you bought this lipstick in "pretty in pink"), etc. Therefore, for these retailers, fluidity across channels is essential – it is both expected and facilitated.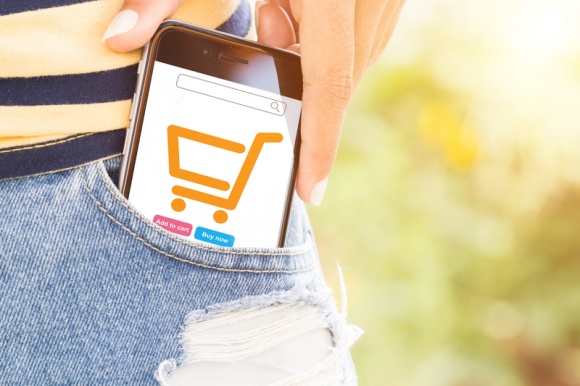 Source: Bildagentur PantherMedia / Varin Rattanaburi
To improve efficiency, coordination and collaboration, the organisations and their incentive programs are structured in such a way as to eliminate or mitigate silos.
Promotions and other "reach" activities are centralised through common planning however they also have the flexibility to deal with the urgency that today's digital shopper demands.
To ensure a consistent experience for the customer, while tailored to address the retailer's brand promise, common assortments are offered across all the channels with additional options on-line
These retailers have committed to a strategic roadmap of how they will embed analytics, insights and actions into their organisation and have committed to this vision. Analytics will have been integrated with focus on the appropriate speed to address the business context, often by taking small measured steps - each big enough to make a difference in performance but small enough to be embedded and scaled efficiently within the organisation.
Almost half of the retailers surveyed indicated that although they are working on the implementation of an omnichannel concept, the project does not proceed fast enough. How can the development be accelerated?
A key pitfall to avoid is trying to solve too much too quickly — compromising operationally or experientially in ways that can cause resistance and slow down the journey. It's better to build out a roadmap and strive for quick wins first that can have a positive impact on the customer experience. Even a journey of a thousand miles begins with a step. It's important to identify the right first step and goals for one, three, and five years down the journey, as this will set the tempo of your project and keep the team focused on the priorities.
Depending upon the intended goal, you should structure your data to answer questions that best resolve your business challenge. By creating better data structures – don't wait for perfect — to answer the business problem, you can more quickly decipher the right solutions to address the next generation of your merchandising activities. This needs to be a seamless input to insight-driven action recommendations and workflow — otherwise the sheer volume of identified opportunities and faster, more dynamic pace of omnichannel will outstrip the capacity of the organization to take advantage of the opportunities.
Overall, however, we cannot lose sight of the fact that transformation on this scale is difficult and takes time. The "chain to impact" includes both human and organizational factors such as people and process, as well as technical enablers including data, solutions and advanced insights. A typical transformation effort has a roughly 30 percent chance of achieving the targets set by the company. But companies who commit to using an evidence-based approach, building the right analytical team, and leveraging the latest insights and solution breakthroughs succeed with transformation efforts 90 percent of the time.