News • 10.11.2021
US consumers say fake online reviews are a growing problem
Uberall analyzes four million reviews on Google, Facebook, Yelp and Tripadvisor to determine rates of review fraud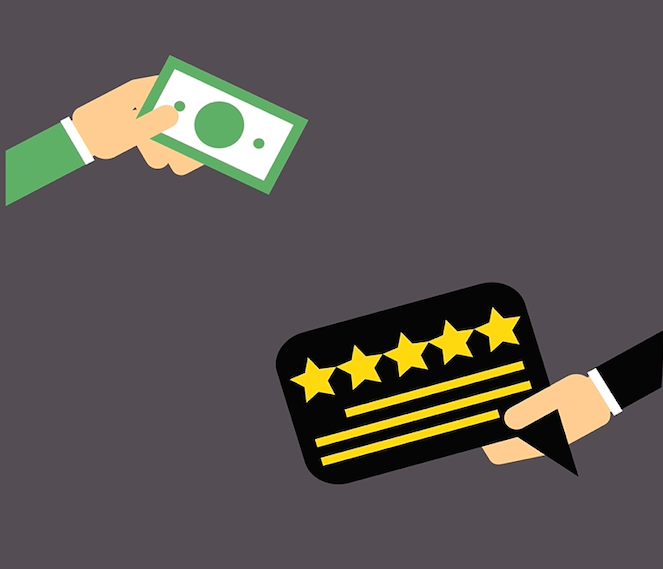 Source: © Bildagentur PantherMedia / Piscine
Uberall announced a new report, "The State of Online Review Fraud," which analyzes four million local business reviews on Google, Facebook, Yelp and Tripadvisor. This is the first report to take on the growing problem of fake reviews at this level of scale.
The study, conducted in partnership with The Transparency Company, used sophisticated machine learning and natural language processing techniques to identify inauthentic reviews across 19 popular local business categories and top U.S. metro markets.
"Media coverage of review fraud has been growing, but nobody has quantified the problem," said Greg Sterling, VP of Market Insights at Uberall. "We wanted to understand how big a problem review fraud is today and where it's concentrated."
Because nearly 90% of online consumers consult reviews before buying, reviews have become a high-stakes issue for businesses. Positive reviews help businesses rank in search results and lead to more conversions. And while Uberall survey data show that two-thirds (67%) of consumers are concerned about review fraud, most people cannot spot inauthentic reviews.
"Unfortunately a lot of consumers take reviews at face value, and are being deceived," said Curtis Boyd, founder and CEO of the Transparency Company. "Google removed 130 million fake reviews in 2019 and 2020; it's a multi-billion dollar problem."
Additional findings from the report include:
Google is the top local business reviews site in the U.S., used by ~70% of consumers.
Of the four platforms examined, Google had the highest average percentage of inauthentic reviews across business categories (10.7%). Next in descending order were Yelp (7.1%), Tripadvisor (5.2%) and Facebook (4.9%).
The category with the highest fake reviews percentage is Locksmiths (14.5%). Pharmacies had the lowest rate across the four sites (1.3%).
The urban area with the highest review fraud percentage is Miami-Ft Lauderdale with 9.7%. Boston was the city with the lowest fraud at 3.9% of all reviews.
"Reviews have been an invaluable consumer -- and business -- resource and their integrity should be safeguarded," said Sterling. "Fake reviews are contributing to a broader crisis of trust online, and the major sites should do much more to address the problem."
Policing review fraud
To preserve consumer confidence, the industry needs to take a more systematic approach to policing review fraud:
Use available machine learning and AI tools, together with aggressive enforcement, to bring review fraud down to low, single digits;
Embrace an approach which is structurally harder to cheat;
Continue to make it easy for businesses and consumers to flag suspect reviews;
Move toward verification systems that minimize the likelihood that other than the actual customer is writing reviews (e.g., verified purchaser).
None of these are mutually exclusive approaches and should be used in combination with one another.