#Event • 24.11.2022
Why a PIM solution is essential for your ecommerce strategy
Salsify's webinar on effective product information management (PIM) on Nov. 30 at 4 p.m.
Effective product information management (PIM) is the cornerstone of your brand's ecommerce strategy. Accurate and relevant product data helps brand manufacturers win on the digital shelf by convincing shoppers on all channels and touchpoints consistently, wherever customers search for, research or buy products.
Supplier

7 rue de Madrid
75008 Paris
France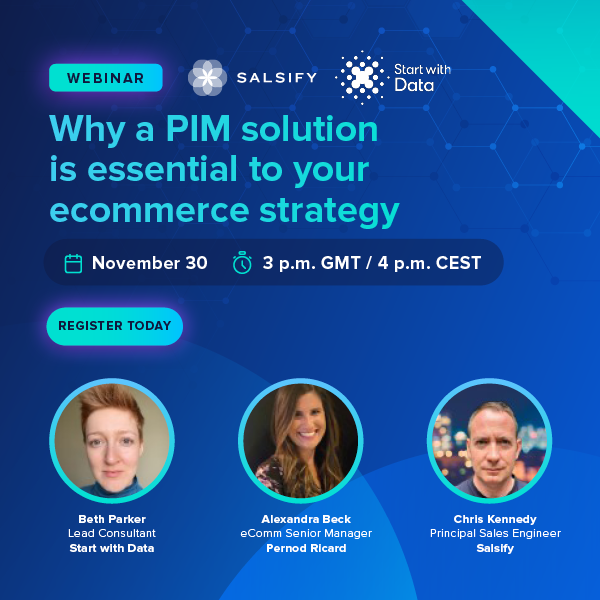 Source: salsify
PIM systems can increase the efficiency of the entire process, improve customer experiences and optimise teamwork. In the webinar on 30 November at 4pm an expert panel will present and discuss:
The current ecommerce landscape and how PIM can help you meet evolving consumer expectations;
What a modern PIM looks like and the role of data syndication and activation; and
How PIM can boost your brand's results, both internally and externally.
Join the expert panel
Beth Parker, Lead Consultant at Start With Data
Alexandra Beck, eComm Senior Manager at Pernod Ricard USA
Chris Kennedy, Principal Sales Engineer at Salsify
as they will share experiences and best practices around Product Information Management and answer your questions on the topic. Click here to register for the webinar.