retail salsa – Spice up your community • 01.05.2022
Electronic price labels: Small ingredient – big impact
Webtalk "retail salsa" about digital price labels
They're more than decoration on a plate, and more than just a digital version of their plastic and paper predecessors. Electronic price labels on the shelf have enormous potential to save labor time on the floor, inform customers easily, and expand the sales floor to almost infinity. Best appetizers to achieve a full shopping cart!
Join us at May 18th, 2022 at 4 pm (CET)! Meet experienced experts to find out what digital labels are all about and what benefits they can bring to retailers and customers.
Participation is free of charge!
Register now at www.retail-salsa.com.
Small but important questions can be:
What advantages do digital price tags bring for my company, but also for my clientele?
How much effort does the implementation of these new price tags involve?
What do I need to consider when connecting to my existing ERP system?
What additional information can digital price tags display as opposed to traditional tags?
How can I also use ESL for marketing and customer loyalty purposes?
Supplier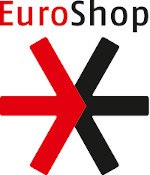 Stockumer Kirchstraße 61
40474 Düsseldorf
Germany
Heilsbachstraße 22-24
53123 Bonn
Germany
You can't be there on 2022/05/18?
Register anyway and get your personal access to the on-demand video after the talk.
Be there and join our discussion!
Register now at www.retail-salsa.com.
Do you have specific questions on ESL? Feel free to send them in advance to service@retail-salsa.de. We will find answers in a talk with our experts.
Your hosts
"retail salsa – Spice up your Community" is the virtual webtalk that brings retailers, suppliers and independent experts together to talk about components of a successful customer journey. We don't make a secret of the ideal mix, but share insights and experiences. retail salsa is hosted by iXtenso – retail trends and EuroShop – The world's no.1 retail trade fair.
Wanna be part of retail salsa, too? Then take a look here: