News • 26.10.2021
Instacart acquires Caper AI
Smart cart and smart checkout technologies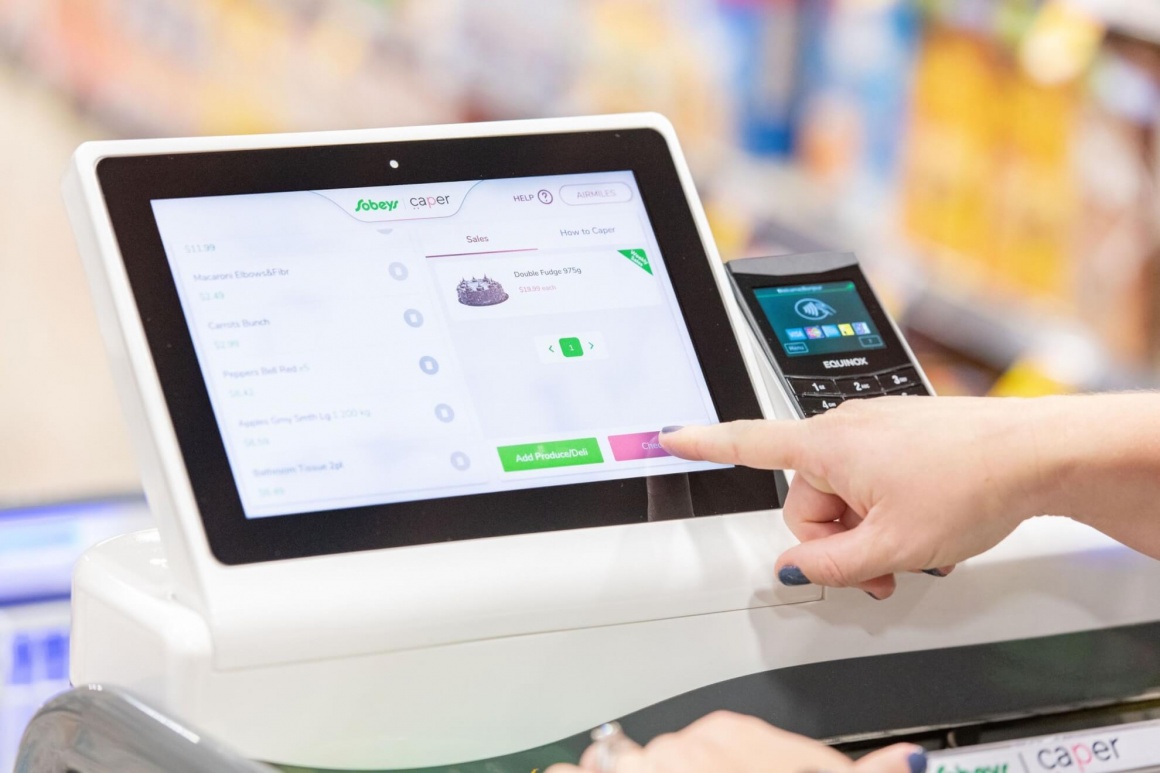 Source: Instacart
Instacart announced its acquisition of Caper AI ("Caper"), an AI-powered shopping cart and checkout technology platform. With this acquisition, Instacart aims to help retailers unify the in-store and online shopping experience for customers, supporting their businesses no matter how customers choose to shop.
Caper is reimagining the in-store shopping journey by developing AI-powered shopping carts and automated checkout counters that bring together online and offline shopping to create a completely new in-store shopping experience for customers. Caper's powerful object recognition system lets customers place items into their cart such as fruits, vegetables, and other items without having to scan or weigh them, and check out right at the cart. The company also develops smart checkout counters that use cameras and a weight sensor to auto-detect items placed on its counter, creating an easier and faster express checkout flow for customers at grocery and convenience stores.
In addition to streamlining the in-store shopping and check out process, Caper helps create unique and more personalized shopping experiences. Caper's carts feature touch-enabled screens that let customers navigate brick-and-mortar grocery store aisles more seamlessly. The screens also make product suggestions based on what's in a customer's cart. Over time, Instacart expects to integrate Caper's technology into the Instacart app and the ecommerce websites and apps of its retail partners, allowing customers to build online shopping lists and browse recipes ahead of time and check off their lists as they go. And, for Instacart shoppers who shop on behalf of customers, they can also utilize the carts to find items more efficiently and bypass long checkout lines.
For retailers, Caper's smart cart technology provides them with a plug-and-play solution, requiring little capital expenditure. Caper's technology enables brick-and-mortar retailers of all sizes to quickly and easily deploy this technology in their stores.
Caper's smart carts are currently deployed at some of the leading North American retailers, including Instacart partners Kroger and Wakefern, as well as Sobeys in Canada. This is in addition to their smart checkout counters in convenience stores. Caper's smart carts were the first carts in the U.S. approved by the federal government's NTEP (National Type Evaluation Program), which certifies that it can accurately sell items that are priced by weight and measures, like produce and bulk items.
Bob Hardester, Chief Information & Supply Chain Officer at Schnuck Markets Inc.: "Caper AI's smart carts are the most technologically advanced carts out there. We believe the ability to place items in the cart naturally – without having to scan barcodes or weigh items – will be a game-changer, especially for Instacart shoppers who shop on behalf of customers."