Product • 08.04.2016
The new center of connected commerce
Verifone Carbon combines elegant design into an integrated POS solution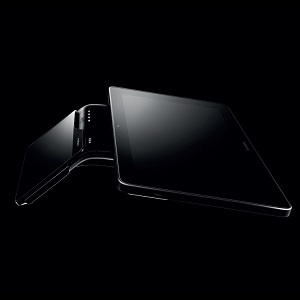 Source: Verifone GmbH
Verifone is set to launch Verifone Carbon - a flexible and integrated POS that leverages powerful capabilities and applications to transform the checkout process into an experience for merchants and consumers.
New commerce experiences for a connected world
Verifone Carbon embodies the company's vision for how commerce operates in a connected world. It is the result of Verifone's commitment to transforming the POS, where we are connecting merchants to new differentiating opportunities and consumers to intuitive, enjoyable experiences.
"Today, merchants need trusted tools and services to create simple, secure and engaging consumer shopping experiences and new ways to grow their businesses," said Glen Robson, executive vice president of Verifone Systems. "Verifone Carbon is our most well-designed and technologically advanced product ever."
Robson adds, "It uniquely delivers on our vision of the future of commerce in a connected world by bringing together payments, applications, customer service functions and other solutions for running a business into a single integrated system. It's a cutting-edge solution for merchants who want to experience the joy of truly frictionless commerce."
Why design and connections matter
The point of purchase has been evolving over 30 years, but today the need to be connected - and the endless possibilities those connections represent – require a new approach and different design ethos.
Verifone Carbon offers a secure business solution that is designed perfectly for café owners, quick service restaurants and retail stores. Featuring dual high-resolution screens that are optimized for merchants and consumers, the system integrates into a sleek stand with built-in high-speed printer, and optional cash drawer at the base - requiring minimal counter space and offering portability for mPOS activities.
Supplier

Seilerweg 2f
36251 Bad Hersfeld
Germany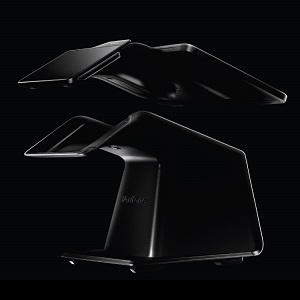 Source: Verifone GmbH
Connect to scalable, open commerce
Verifone Carbon comes loaded with Verifone's Commerce Platform, an open, cloud-based and secure engagement platform where businesses can quickly customize applications and services. New and interesting commerce experiences are possible for merchants as they enhance consumer interactions beyond payments. This capability is available through Verifone's commerce-enabled MX and VX products as well as next-generation devices such as Verifone Engage.
With Commerce Platform, merchants can reward their best customers with loyalty and points programs, display promotional media and coupons, leverage beacons for store analytics, and invite customers to redeem personalized offers in real time.
"While those of us in the industry can easily rattle off words like omni-channel, mobile wallets, mPOS, NFC, and EMV, what matters most to businesses are the things that will help them do more of what they love and less of what they don't," said Thad Peterson, senior analyst at Aite Group. "As payments become more integrated into commerce, products like Verifone Carbon will make running a business more efficient and fun with engaging solutions and high-value applications, while playing a pivotal role in taking consumer experiences to the next level. This is where all channels work together to deliver value to merchants and their customers."
To attract and serve a generation of shoppers raised on e-commerce sites, Verifone is going beyond efficient and secure payment acceptance or the latest in shiny objects with Verifone Carbon.