Event • 03.08.2022
White Label World Expo Frankfurt 2022
12th & 13th of October 2022 @ Messe in Frankfurt, Germany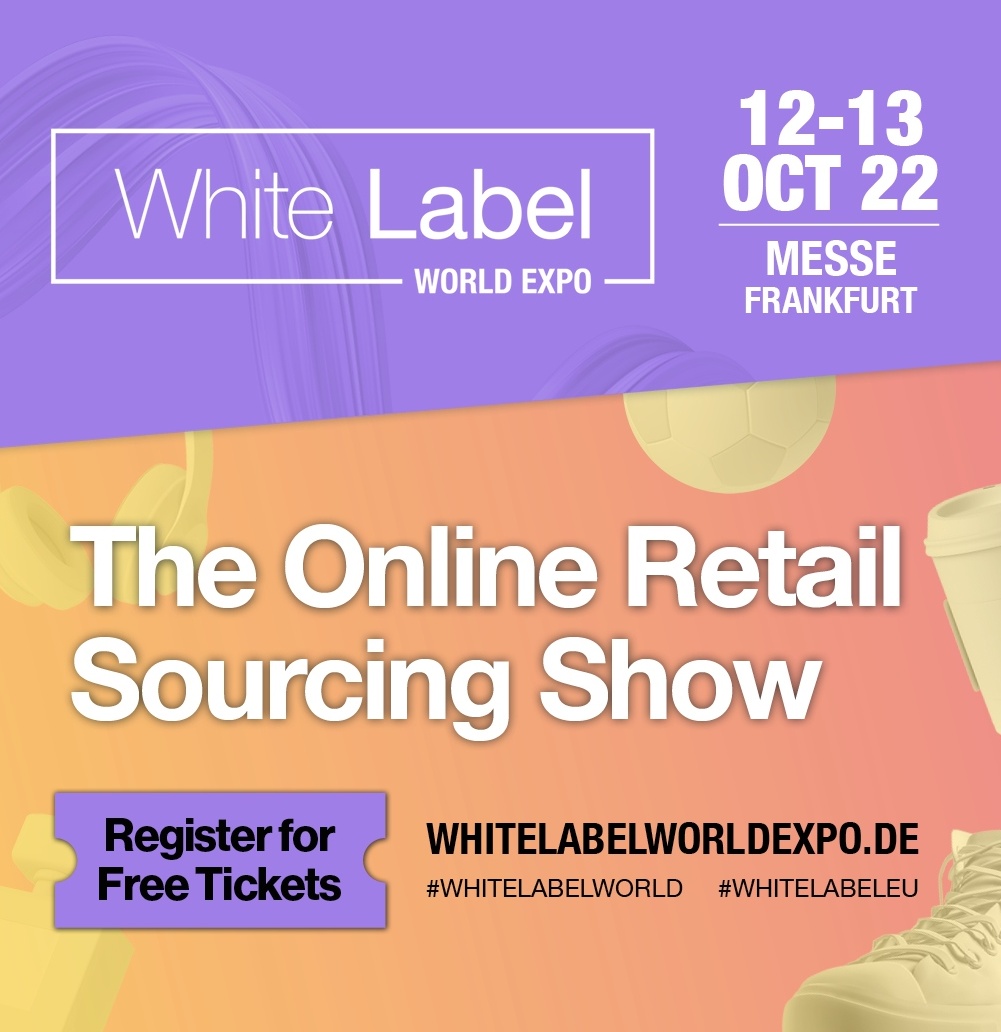 Source: White Label World Expo
The White Label World Expo Frankfurt is nearing, and we are so excited to be partnered with them this year for a much anticipated, in-person event, it's going to be buzzing! We can't wait to see you there! Secure your FREE ticket, get the 12th and 13th of October in your calendars and make your way over to Messe in Frankfurt, Germany!
Join us at the ultimate event for suppliers, manufacturers and buyers to come together and explore countless business opportunities.
This unmissable event places thousands of online sellers, suppliers and buyers from across the globe all under one roof, ensuring that our attendees leave full of inspiration and ready to take the industry by storm! With 2021 achieving a roaring success, this year is set to push the boundaries and deliver the most innovative online sourcing show yet!
White Label World Expo Frankfurt will be bringing the biggest and the best of the industry together, giving you access to 350 innovative exhibitors! Discover, test, try and buy all the newest innovations across the health & beauty sectors, CBD products, marketing services and more!
And that's not all! Gain in depth insights from 200 inspirational speakers, including an incredible lineup of keynote speakers from industry-leading brands and companies such as Meta, Ikea and Zalando! Learn about success stories, tips, tricks and techniques from admirables figures that will give you unmatched information that you can apply to your business!
It's a rare and incredible opportunity for you to meet buyers face to face, learn from industry experts and take part in interactive masterclasses. All of these features will provide an opportunity for you to network with thousands of like-minded professionals in the dynamic white label marketplace. #WhiteLabelEU will enable you to transform your business and become dominant in the competitive industry!