News • 24.01.2023
Aldi Bus: Retailer celebrates Cheapest Supermarket of the Year win
Aldi Bus takes customers from competitor stores to shop at the cheapest supermaret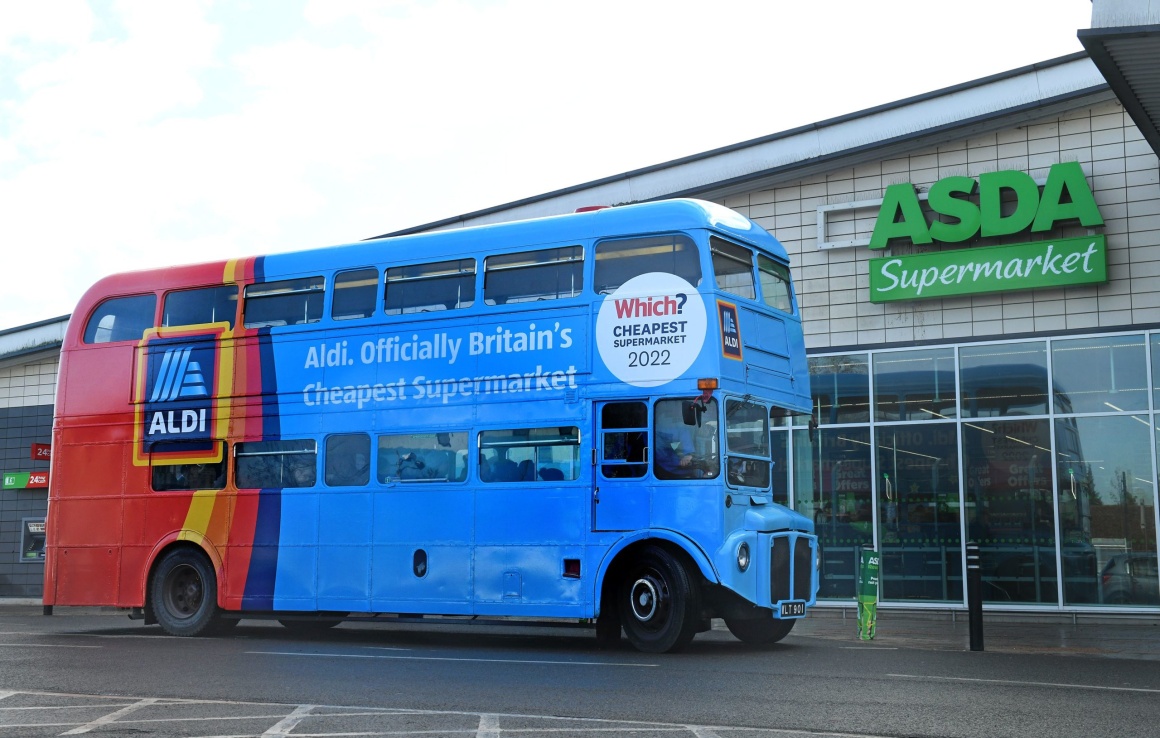 Source: Aldi UK
Surprised supermarket shoppers were today given free bus rides to the cheapest store in town, after Aldi was crowned the UK's Cheapest Supermarket for the second year running. 
The cheeky stunt by Aldi featured bus stops placed outside Tesco, Sainsbury's and other supermarkets across Aylesbury, Bucks – before a branded Routemaster complete with traditional bus conductor stopped to pick up shoppers and deliver them to the nearby Aldi. 
Special win, special service
To stop other supermarkets taking customers for a ride, Aldi decided to lay on the special bus service to show shoppers the best supermarket prices in the country and celebrate being named Which? Cheapest Supermarket of the Year 2022.  
Julie Ashfield, Managing Director of Buying at Aldi UK, said: "We're so proud to have been named the UK's cheapest supermarket for the second year running, we wanted to share the good news with customers and what better way than by giving shoppers a free ride to come and experience the lowest prices for themselves! 
One Tesco shopper from Aylesbury said: "How funny! This has really made my day."
Aldi was also named cheapest for a basket of 48 products for the month of December, marking its SEVENTH consecutive win. Last month (December), Which? found Aldi to be a whopping £30.99 cheaper than the most expensive supermarket, Waitrose – while it was £11.79 cheaper than Tesco and £14.08 cheaper than Sainsbury's.