News • 22.06.2023
LVMH and Epic Games announce strategic partnership
Companies aim to transform Maisons' creative pipeline and customer experiences
At the Viva Technology show, LVMH announced a partnership with Epic Games, creator of Fortnite and Unreal Engine, to transform the Group's creative pipeline and bring customers new types of immersive products discovery experiences. This strategic partnership will empower LVMH and its Maisons to further utilize Epic's powerful 3D creation tools to offer experiences like virtual fitting rooms and fashions shows, 360 product carousels, augmented reality, creation of digital twins and more.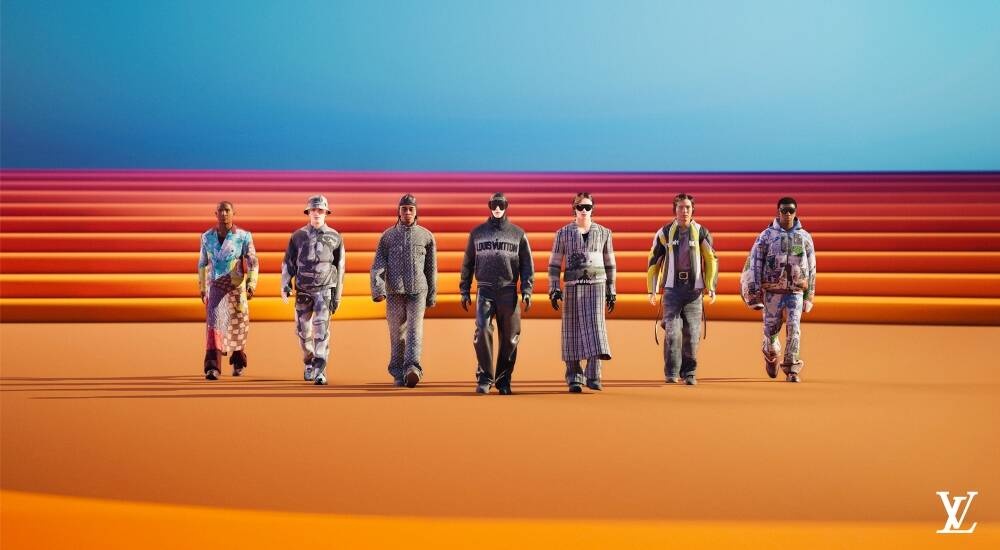 Source: LVMH
These tools, including Unreal Engine, Reality Capture, Twinmotion, and MetaHuman technology will help LVMH unlock significant growth opportunities. With a resolutely future-facing spirit, LVMH and its Maisons have continually updated their offering to engage with new practices while respecting their timeless assets and heritage. This same ethos guides the partnership forged with Epic Games. LVMH will be able to leverage the world-renowned expertise of Epic to enrich the experiences proposed to its customers in virtual worlds, tightening an alignment with the Group's core strengths in the real world – the inimitable know-how of its production workshops and ownership of its networks of stores.
What's more, collaborating with Epic will expand the expertise of LVMH teams, reflecting the priority the Group places on nurturing the digital acculturation of its people.
"We have always been committed to innovations with the potential to bring our customers new experiences. Interactive games, which have developed into a full-fledged cultural phenomenon, are a perfect example. The partnership with Epic Games will accelerate our expertise in 3D tools and ecosystems, from the creation of new collections to ad campaigns and to our Maisons' websites. We will also engage more effectively with young generations who are very much at ease with these codes and uses" says Toni Belloni, LVMH Group Managing Director.
"With this partnership, we will work with LVMH's designers to transform physical and digital product creation using Epic's suite of advanced creator tools. We are excited to accelerate the Group's adoption of Unreal Engine, Reality Capture, Twinmotion and MetaHuman technology, and help LVMH's global brands engage with customers through immersive digital experiences," says Bill Clifford, VP, Unreal Engine at Epic Games.
Solutions already deployed at LVMH Maisons
Several LVMH Maisons have already successfully adopted solutions from Epic. During Viva Technology in 2022, Bulgari unveiled a captivating metaverse experience inspired by ancient Rome dubbed "Virtual Rome". The project was developed using Epic's Unreal Engine 5, resulting in stunning realism.
Also at Viva Technology in 2022, LVMH presented Livi, its first virtual ambassador and face of innovation, developed and brought to virtual life thanks to Unreal Engine and MetaHuman technology, Epic's framework for creating highly realistic digital humans.
This year another iconic LVMH Maison, Louis Vuitton, will present the "Digital Show Experience" at the LVMH Pavilion, designed using Epic's Unreal Engine 5, MetaHuman technology and Reality Capture. This six-minute interactive and immersive experience will let visitors relive the 2023 Fall-Winter Men's show, which took place at the famous Louvre Cour Carrée in January 2023. Visitors will discover a selection of looks and creations from the Louis Vuitton men's collection during a digital journey through the seven rooms in the décor of the show.